New Beginnings Poultry
8 Years
May 22, 2011
3,536
27
188
What would a NYD be without an BYC Hatch-a-long. This year Mahonri's crew has decided to pass the torch on to someone new. I'm assembleing my team and will post important information soo. Just a note, you may want to start lining up eggs soon. (Does anybody want to send me anything fun to hatch?

)
On 11 December 2012, at noon local time (or later if you are not home) a bunch of people will be setting eggs. Most would call them crazy but I like to think that we are planning ahead. Planning ahead? My reasoning:
1. Chicks hatched Jan 1 will begin laying in early summer
2. Extra cockerels will make a great Mother's Day Feast.
3. Its the perfect time to hatch for late summer shows.
4. What else is there to do when it is COLD outside than chat with like minded individuals?
5. There are lots of contests with awesome prizes. (Thanks to the hard work of our AWESOME contest chairwomen we have some really nice prizes starting to come in)
This list could go on and on.
Please join us in the 4th Annual BYC New Years Day Hatch-a-long.
Click on this link to sign up.
Sign Up Here
The following link takes you to important information
Important Information Page
Information for the NYD Hatch Egg Swap can be found here.
Egg Swap
Click here for the
Contest Page
I'd like to give a big THANK YOU to our corporate sponsors. If you get a chance, visit their web sites.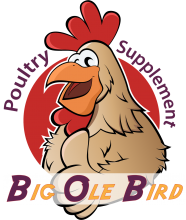 Sunnyside Up Micro Farm
Set Dates are as follows (thanks ColdUpNorth)
Muscovy (35 days) - 11/27/12
Goose (31 days) - 12/1/12
Duck, Turkey, Pheasant (28 days) - 12/4/12
Guinea Fowl (26 days) - 12/6/12
Chicken (21 days) - 12/11/12
Coturnix Quail (18 days) - 12/14/12
To clear up any confusion: Eggs will be set at 12:00 noon LOCAL time. Yes, this does mean that eggs will be set hours apart by different participants. This is why a picture will be needed of a wet chick with an atomic clock in the same picture. Here is a link to a good one.

When you set your eggs, please post a picture of the eggs so that we can verify how many eggs were set. All eggs need to be seen in the picture. Mstricer will copy the pictures and put them on a page for eggs set for the 4th Annual BYC NYD Hatch-a-long.

Guess how many eggs will be set for the NYD Hatch on the appropriate thread]
Nifty said both the thread and spreadsheet will be used.
Post pictures of how many eggs you set HERE
The link is now open to list how many eggs were set. Only post after you have set your last egg. Click HERE

Guess the first 3 chicks to hatch for mrheinz77. From the list below, pick the breed of the first 3 chicks to hatch. Then click here to enter your guesses on the form. For the tie breaker, I set 288 eggs.
Eggs set by mrheinz77
mrheinz77 egg list
Unknown
LF Cochin
Lavender Orpington
Iowa Blue
Bantam Black Wyandotte
Buff Brahma 2 days late
Olandsk Dwarf 2 days late
Bantam Chocolate Orpington 2 days late
BBS LF English Orp 2 days late
Icelandic
Olive Egger
Naked Neck Polish Project
Welsummer
Ameraucana
Bantam Marans Project
Light Sussex x Speckled Sussex
Bantam Langshan
Serama
Rose Comb Rhode Island Red
Naked Neck Welsummer Project
Unknown Bantam
Single Comb Rhode Island Red
Cuckoo Marans
Silver Sussex
English Orpington
Olandsk Dwarf
LF Langshan
Speckled Sussex
Easter Eggers
Light Sussex
Frizzle Bantam Cochin
Swedish Flower Hen Cross
Black Copper Marans
Coturnix Quail 1 day late
Last edited: