this auction is to test fertility and purity of my brahmas. i have had them separated into breeding pairs for 2 wks. i will include 3 of each breed and the eggs will be marked. i will include anymore that are laid. this breed of chicken are gentle and fluffy. they are feather legged and the hens are docile and make great mothers.
i will include surprise eggs too. could be pekin duck, bantam cochin, or top hat. what ever is available when i ship.
each egg will be bubble wrapped and nestled in enough shredded paper so the box will not mash.
l will try to post pics tomorrow. PM me with any question. thank you for looking.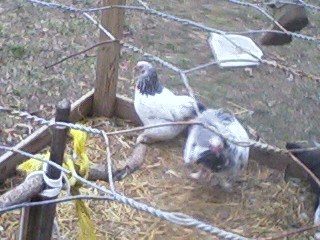 Last edited: