Feb 27, 2008
8,650
108
303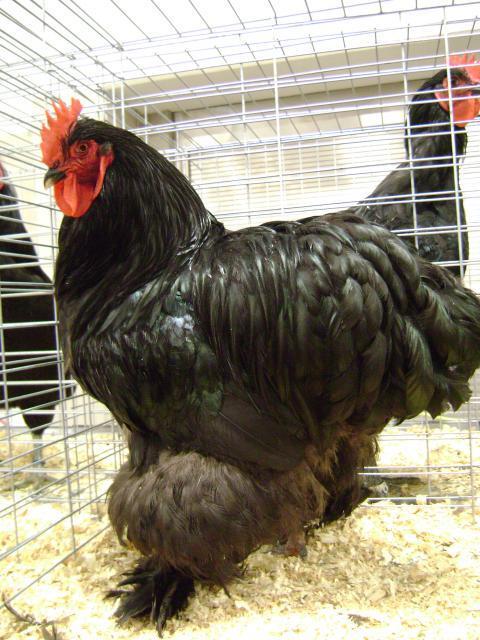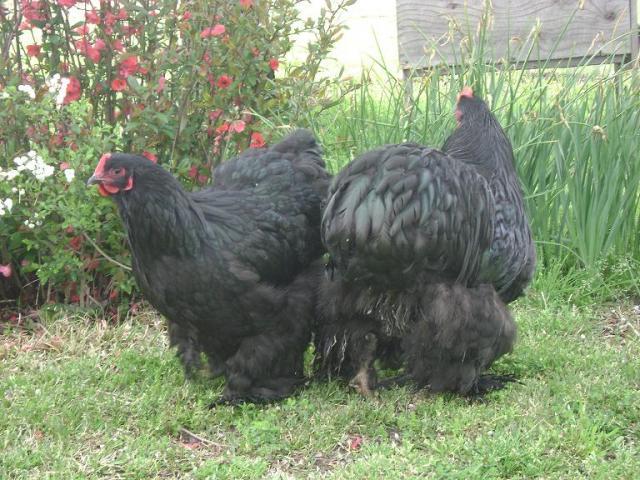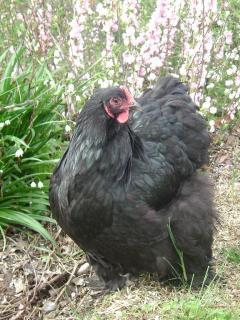 6 Giant Black Cochins from Exhibition-Quality Parents & Bloodlines
These eggs will ship the week of March 15, if payment is received in a timely fashion. We will be offering just a few sets of these this year since we will be hatching several of these for future breeding and exhibition birds.
We regularly show our Cochins and a recent win included a quadruple award win for one of our cockerels: BV, BB, Best Asiatic, and Reserve Best of Show. Cochins are a large, fluffy, feather-footed breed that originated in the Orient. Despite their opposing size, they are gentle and make great brood hens. They are fair layers of brown eggs and because they go broody often, don't depend on this breed for a dependable source of eggs. They are gorgeous to see out on the green grass with their glossy sheen and downy cushions. These are NOT the tight-feathered, pointy-tailed Cochins you get from a hatchery. Our line does have the correct yellow foot color, foot feathering, and straight toes. We do allow our Cochins to free-range at least twice a week. We believe that even though they are show birds, they should still behave like a chicken and be allowed time to scratch around in the dirt. We have recently tested fertility and hatched 10 of 12 eggs in a Styrofoam incubator.
PAYMENT:
Any form of Paypal or USPS money order accepted. If you would like your phone number placed on the box for post office pickup, please include it when you send payment. Our paypal email address is
[email protected]
. When using paypal please include your BYC username in the message box and what you are sending payment for. This just helps me keep orders straight.
TERMS:
This auction is a final sale. Please see our Return Policy for exceptions. Please understand that hatching eggs involves some risks and chance, so please refrain from bidding if you are not willing to accept the risks. We package the eggs to be best of our ability, but breakages do occur in cases of mishandling by the postal service.
SHIPPING:
I will ship your eggs via USPS Priority Mail or Express Mail by request. Please let me know if you would like shipping insurance.
OUR GUARANTEE:
Yes, we offer a guarantee on our eggs! If, for whatever reason, half of the eggs are broken when you get them, we will replace the eggs for the shipping cost. If at least half of the eggs are broken during shipping, you must get a postal worker to sign a letter stating so. This guarantee does not include the replacement eggs that are lost, stolen, or returned to me.
It also does not guarantee that you will win at shows with these birds. There are a lot of factors that influence the chances of winning at shows, including nutrition, condition of birds, and the size of the shows. If you have any questions about our guarantee about what is covered and what is not, please ask before you bid!
RETURN POLICY:
Since eggs can not really be returned, we offer two options. (1) We can replace your eggs for the $10 shipping cost, or (2) I can give you credit towards a future auction.

IMPORTANT DISCLAIMER:

We are NOT a commercial farm. We are just simple country folk who love chickens! We have a limited number of eggs that we will be offering for auction. We do selectively breed for traits according to the APA Standard of Perfection. Although not all of our poultry is "perfect" we still strive for the best. We cannot guarantee that you will get show-quality birds, but they have the genetics to be.
Thank you for looking at our auction! If you have any questions or concerns, please feel free to ask before bidding! Check out my other items!
Green Family Farms
Bladenboro, NC 28320
North Carolina Licensed Hatching Egg & Poultry Dealer
American Poultry Association Member
All photographs and other content included in this auction is property of Green Family Farms. No part may be used without permission. Copyright 2010.
Last edited: