During the fall we had our Mama hen and 3 chicks in a separate pen with a little dog house coop. When they were about a week old one chick mysteriously disappeared. The only evidence was a hole. We figured snake or rat. I filled the hole with a big rock and moved the birds into our main coop.
A few days ago I moved things around and decided to move the dog house. Underneath I discovered a dead(1/2 decomposed) rat!!!!!!!!!! Apparently, when I put that rock in the hole the rat never figured out another way out. He had a nice little lair under there... I bet he lived for awhile with a belly full of chick. My 3 little kids and I had quite the time investigating the crime scene.
Here's a picture of the hole. I didn't have my camera when we found the lair.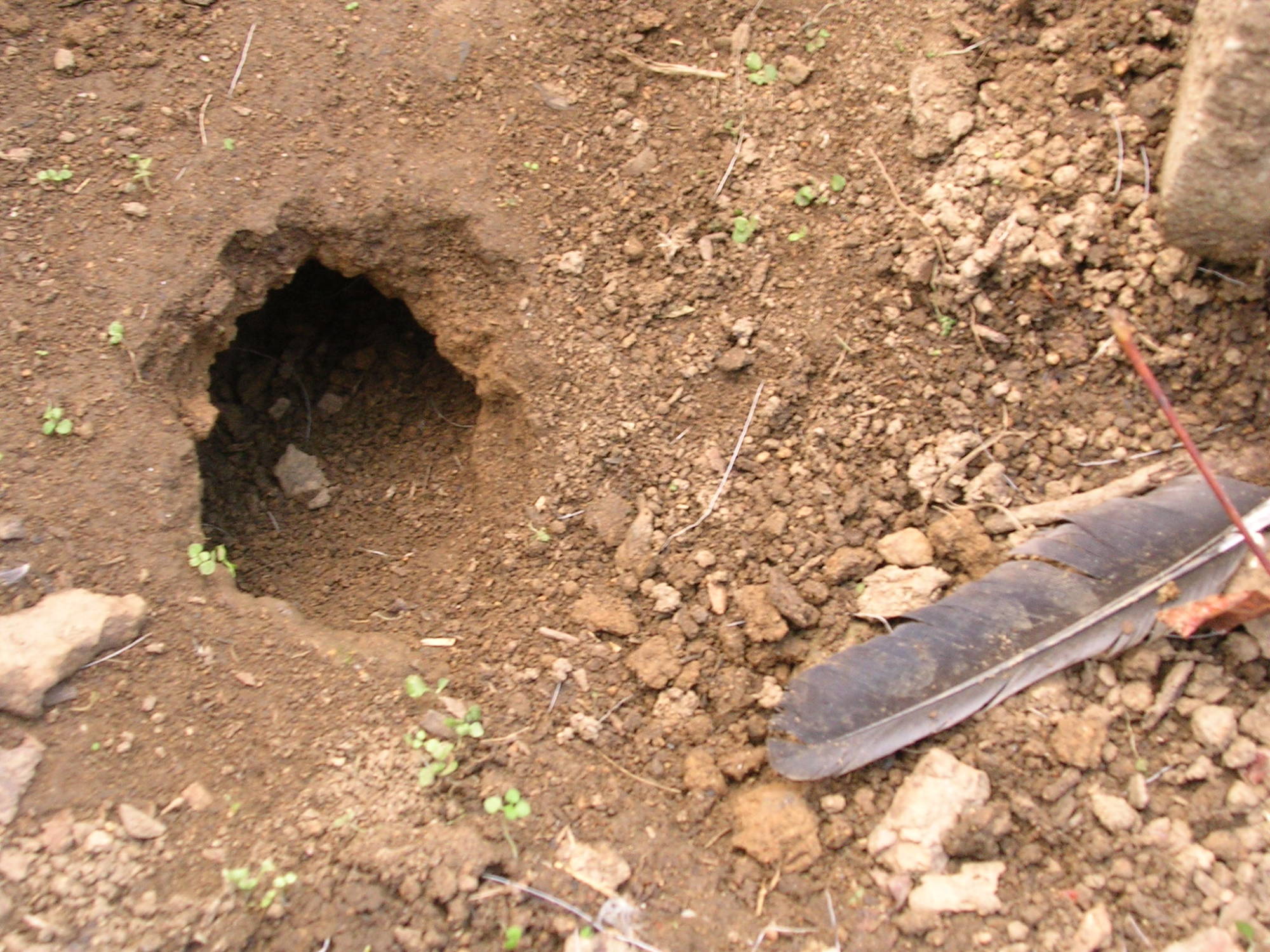 Last edited: