I've been looking at other orpington chick posts and I wonder if I have the age of mine correct?
I got them May 13th and I was told they were a week old. That would make them 3.5 weeks old right now if that age is correct.
I bought them 3rd party. A friend of mine received them as extras from a private breeder. I'm thinking they were probably more like 3 days old when I picked them up. They haven't feathered out a ton yet. Some are starting to get pin feathers on their backs and chest.
I only really care about the age because I need to sex them sooner rather than later. These little pretties were an impulse buy as I had already bought an order of pullets in April ..that arrive in 3 weeks. So I need to decide to keep my hatchery order or not based on the sex of these guys. I don't have a ton of room and already have 4 others.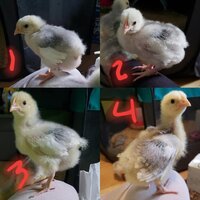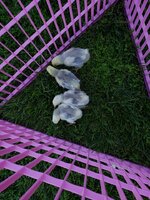 I don't want to cancel my pullet order because I had the ages wrong and made wrong assumptions about gender.
Day we got them.
Pictures from 2 days ago and yesterday.