This is Betsy, my new foundling chicken. I don't think she/he is fully grown though. She is very tiny but very sweet. I brought her inside to take pictures since it was dark outside.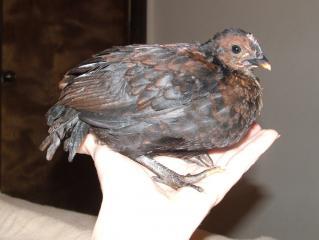 I am a tiny chicken.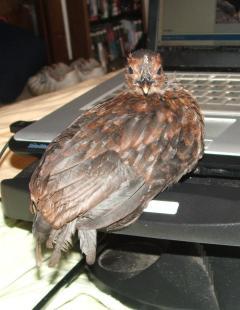 We surfed the web trying to see what type of chicken I am...