Ok so everyone or most everyone knows about Shifu lol I like to bombard the pic posts with her. Anyway she is supposedly a Jumbo Pekin/Rouen mix. And I have a couple questions.
1. Do Rouens grow slower than pekins?
2. Do Rouens feathers come in slower?
3. Anyone else with a rouen/pekin mix -- are your ducks as large as a pure bred rouen or pekin?
Now size wise at 5 weeks she is just as big as my 9 week old Mallards. Po my pekin was much larger by 5 weeks old and fully feathered. Shifu is about half feathered at 5 weeks. I guess I figues if she was a mix between a jumbo pekin and a rouen I expected her to grow fast like Po did and to end up large. Hmmm I wonder how big she'll end up.
Oh and for good measure here is a new pics

Taken today, she is 5 weeks and 2 days old.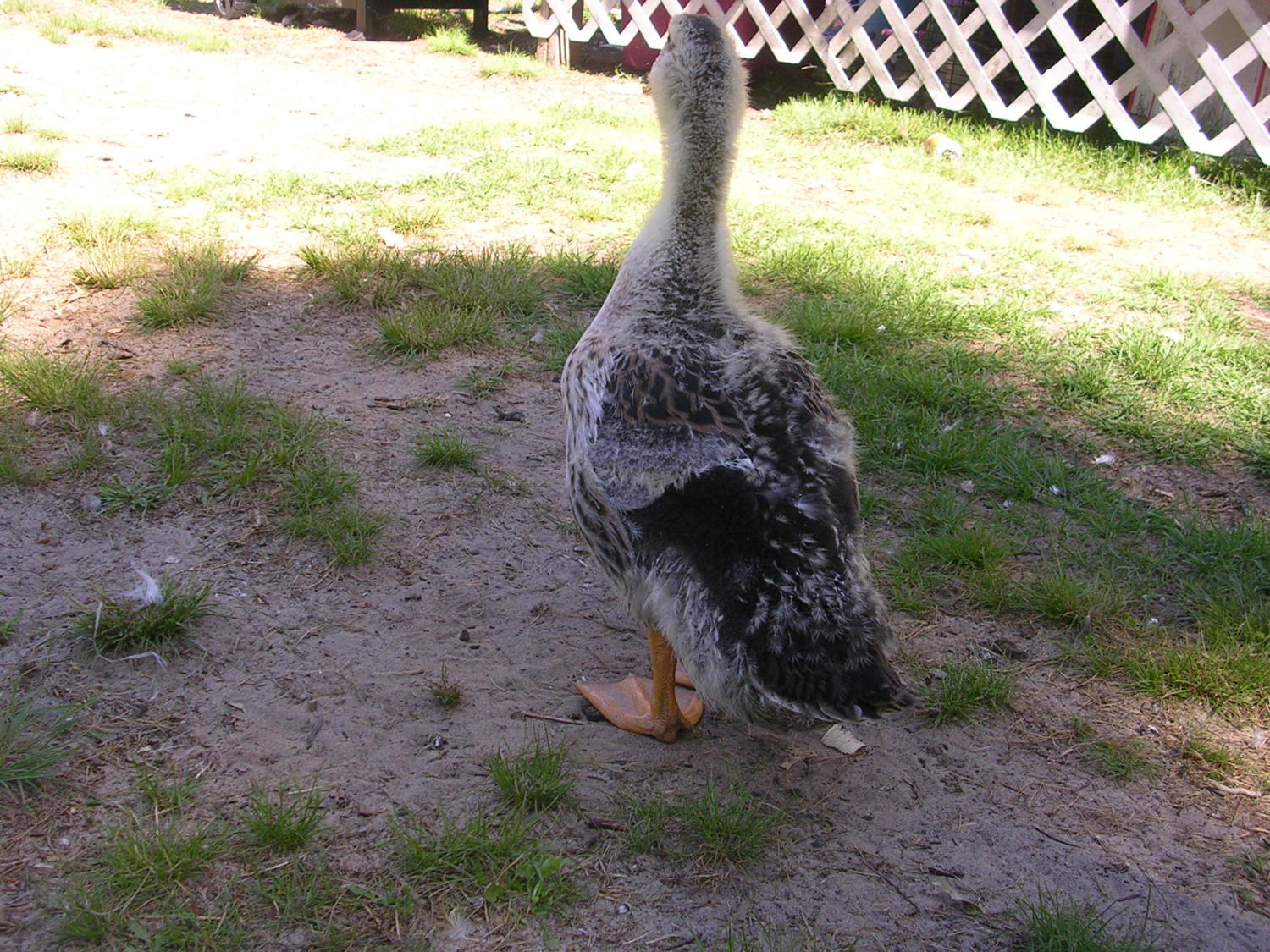 Last edited: