I left a broody hen alone on some eggs that are due Oct. 10 and I never really messed with them. I have no clue whether they were fertilized or not, although I do have a rooster.
Today I candled and i'm not too sure what to look for. She's sitting on 11 eggs and all of them looked like one of these two or I could not see through them at all.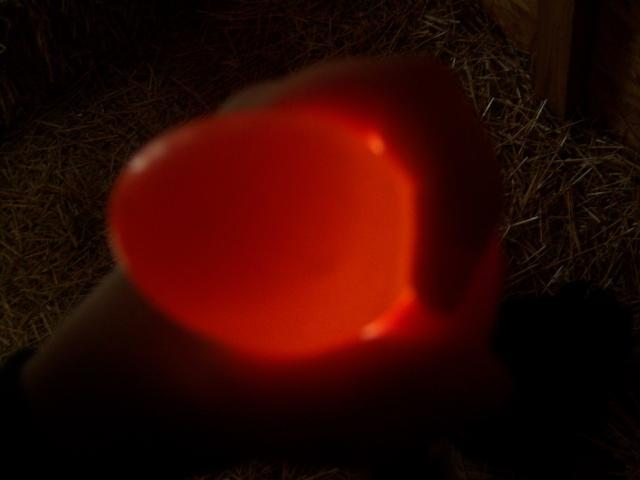 The first two are the same egg.