Love God, Hubby & farm
11 Years
Apr 13, 2008
8,372
425
326
You will get a minimum of 6 welsummer eggs (more if available the day of shipping and not part of another order) and
6 Black Copper Marans (more if available the day of shipping and not part of another order). These are Wade Jean Line,C-1. We breed toward the Standard of Perfection and meet the French standard in our breeding flock.
We have been blessed with some beautiful Black Copper Marans (with feathered legs, French standard) we bought as one day olds from one of the first owners of this flock on the East Coast. These are Wade Jeane line, C-1. All the BCM flock are feathered and produce feathered leg babies. Egg coloring has been wonderful.
You will receive a minimum of 6 BCM eggs, and 6 of Welsummmer eggs more if available and not committed on the day of shipping.
Here's a picture of some of the flock: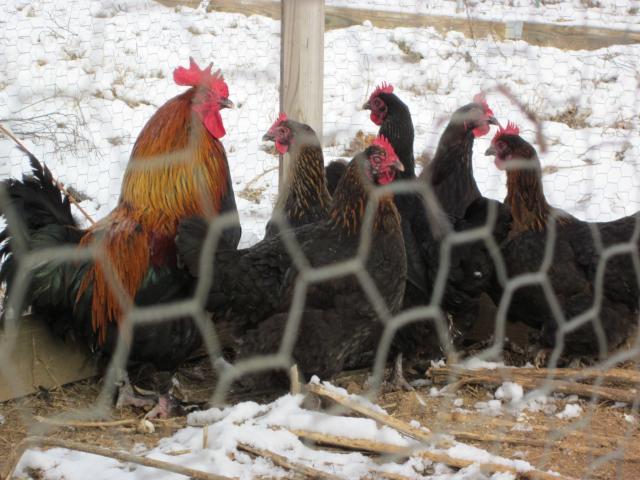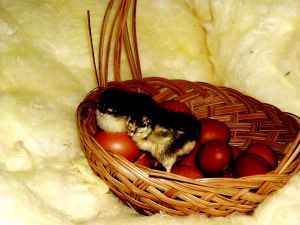 Here are some welsummer photos for you:
welsummers: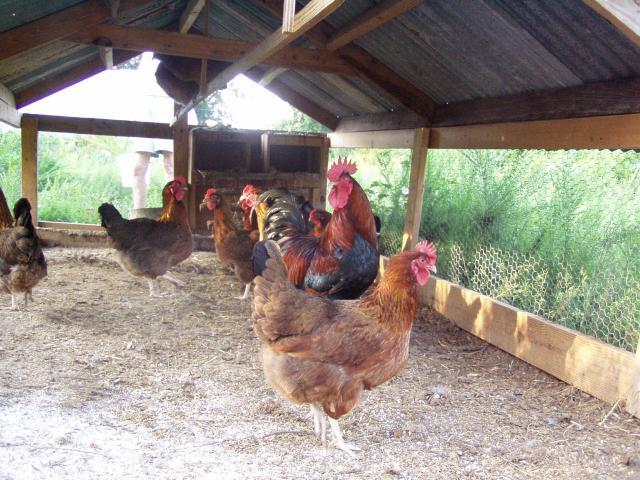 Please remember that both the welsummers and the BCM's egg colors fade over time. Some of the Welsummers and some of the BCM's may be lighter or darker than the others, It just depends upon where the hen is with her egg cycle. With welsummers especially, in the South, where they have been heavily laying for us since January, colors are lighter than when they began....All of our hens were born of dark eggs and that's critical to you as you look at egg colors.
We only ship within the continental US. We ship eggs in the same way we would like to receive them. We bubble wrap each egg separately, putting in a regular box (not an egg carton) which is then cushioned and set in a larger box. These are not the prepaid priority boxes but we use the large boxes that can be ordered through USPS as the standard mailing box. Our mailing costs can often be higher than the prepaid boxes but we find that they arrive in better shape, so it's well worth the extra time, packing materials and shipping costs. Occasionally with a large order, we will use an even larger outside box.
Even as carefully as we ship, we cannot guarantee that there will be no breakage in transit. We do not guarantee the percentage of your hatch as many factors such as the incubators temperature and humidity, etc are very variable.
We will provide assistance to you during the hatch and help in every way possible to have the best hatch possible. The shipping price above reflects careful selecting, packing, priority mail and confirmation delivery. Shipping at the $16.70 rate in the 48 US states (mainland).
Payment for this listing is paypal, no e checks as they delay the shipping. If you wish to order a shipment in the future, please pm me regarding availability...For orders, we will accept money orders.
If you desire insurance and/or express delivery, it will be extra.
We are a chemical free farm and farm full-time. We feed our animals with the best feed, sprouted grains, fresh grasses, treats from the garden and loving care.
Please check out our feedback (please scroll to bottom of pages for our more recent feedback)
http://spreadsheets.google.com/pub?key=pcz6aC_klXJDTE8H01hR-RA
We also have feedback in the new system as you'll see above.
If payment is received promptly and all hens continue to lay well, your eggs will ship the week of 1/2/2012.
Please pm me with any questions you might have. Thanks and have a blessed day. And Happy New Year's....Farmer Nancy (And a special thank you to all my BYC friends, who sent cards, notes, messages, and prayers and food, helped out at the farm while I was in the Hospital over in Denver. Because of you I was released much early than expected.... It's so wonderful to be home and I shall always be grateful for all of you.... God is so Good and Faithful.... I'm just so blessed I want to cry with happiness..... Well, my keyboard is getting wet right now, So I need to go peak at those newborn baby goats ------ 5 little girls and 2 boys in less than 24 hours with only 2 mamas!!!!!!!!!!!!
Edited to correct the shipping date!!!!!!!!!!!!!
Last edited: