Hi everyone. I have a couple of extra roosters. The one in the pictures is an Olive Egger (Black Copper Marans X Easter Egger.) He is about 6 weeks old and loves to be picked up and held, believe it or not. I have way too many roosters and we don't eat meat so we must give him away.
Another rooster we must give away is a Black Copper Marans, about 12 weeks old. He is one of my favorite chickens and I picked him to keep out of three other roosters because he was docile and so nice to the other girls. He clucks when you pet him and he's so sweet. (The person I got them from used to take them back from me if they were cockerels but I cannot get in touch with her). Here is a picture of him.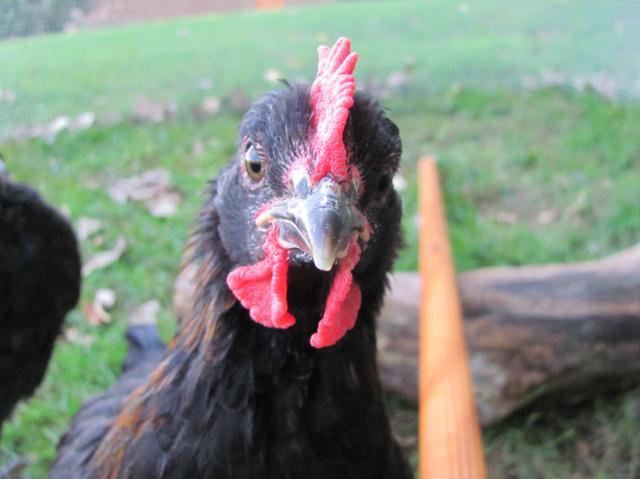 I have since obtained another rooster whom I am very attached to because he follows me around and flies onto my lap. I cannot keep all of these roosters, unfortunately. Both would make great pets, but will happily give them away for meat if there is humane treatment. Must pick up from Valparaiso, Indiana (50 minutes from downtown Chicago, 3 hours from Indianapolis, 25 minutes from SW Michigan). Please email me if interested.