Not sure where to post this...I posted in Ducks but I guess here would be better?
Sorry all for bombarding you with these questions, could be I'm just a little overprotective. I noticed that the Cayuga that I had wrapped up for a few days to correct her twisted wing now walks a bit lower to the ground than the other 3 ducks, more like a rouen? Could she just be stiff from being wrapped and needs a little while to loosen up again or is this a concern? I hope I didn't mess up while trying to solve a minor issue.
I really appreciate your help. Worried...
Could she just be FAT? This is the same slug muncher I've been posting about so maybe it's catching up with her weight-wise. If so, how do I go about a duckie diet without bothering the other 3. They are all perfectly healthy.
Here are some photos...notice the bump on her chest?
Here you can compare her with the other 3...???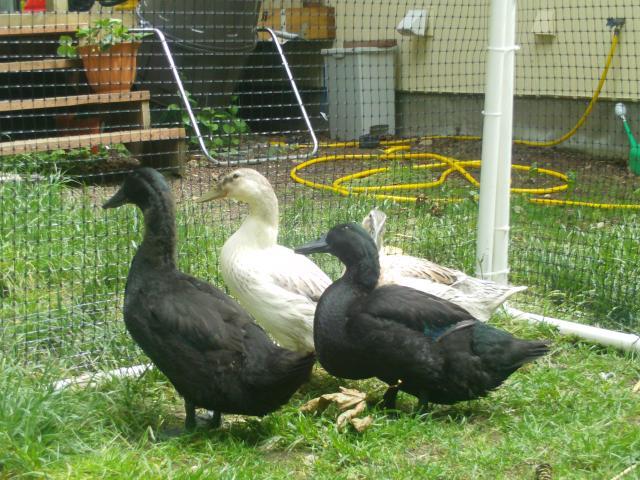 This is them walking, she is still like that...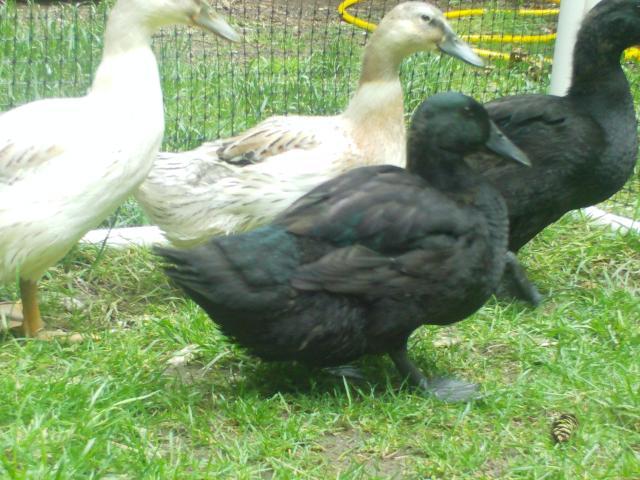 Someone please help?