Just got a small batch of partridge chanteclers. They're going on 2 weeks. 2 of them have comes showing, green legs & their wings are different (smaller & different pattern. 1st I thought EE's, but I guess buttercups can have green legs too? Maybe they're genetic variants?
I have used the upload function with a picture comparing 2 chicks, b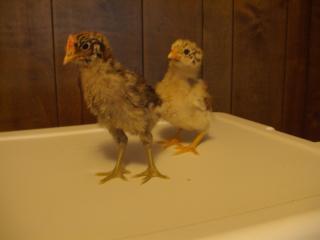 ut can't seem to match it with this post!
Last edited: