They got here yesterday. We picked them up at the post office and you could hear them coming from the back room. Too fun!
Chicks make you feel like spring is here, don't they? The sun is out and I'm wearing flip-flops today. I don't care if it is 50 degrees!
Here are some pictures...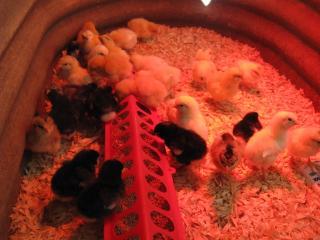 Here's whole flock:
5 barred rock hens, 2 barred rock roosters (only ordered 1)
5 white rock hens
5 buff rocks
5 americanas (4 look alike, I think 1 is cream colored with a little gold)
1 mystery chick
and 7 (yes, 7, extra roosters, added for warmth, what in the world am I going to do with them!)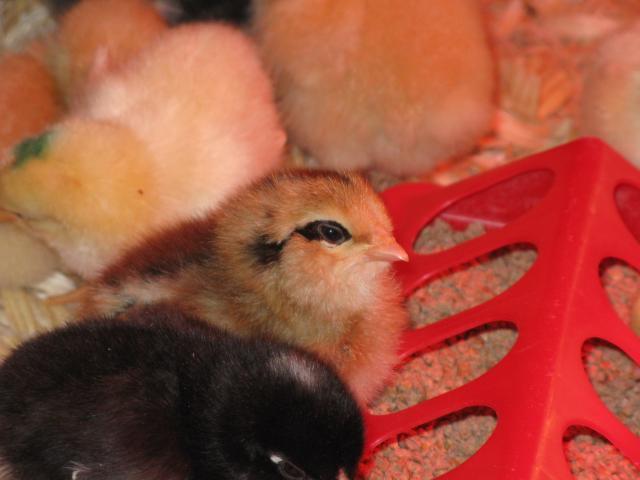 Our 10 year old son named this one Queen Hattie (short for Queen Hatshepsut) because she looks egyptian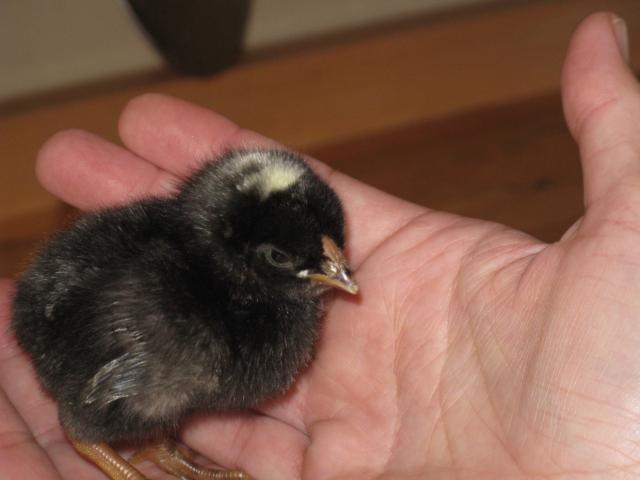 Any guesses as to what this little black mystery chick is? It is smaller than the barred rocks and looks very similar except he doesn't have a white butt.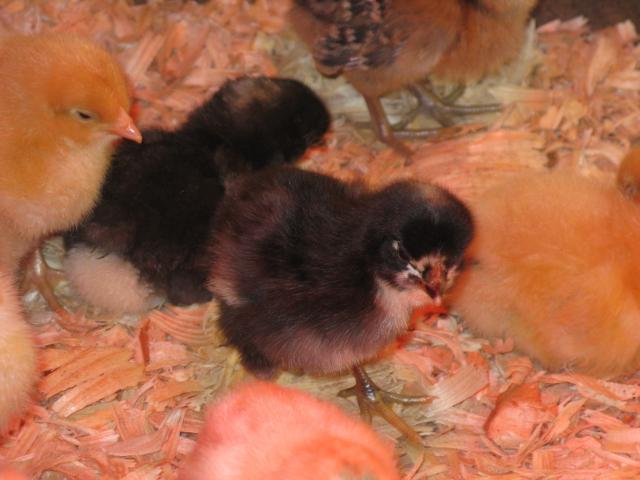 The little barred rocks
They are all so cute! Just love 'em!