these are washable cloth menstrual pads.
they come in 3 sizes.
panty liner
medium
momma maxi
these are made with soft flannels on the outside with a cotton blend inner absorbent senter. the large momma maxi also has an inner liner that makes it usable for some incontinence as well as heavy flow. there is a polyresin snap to hold the wings around panty.
they come in random colors and prints, no choices available.
I can do a group of 2 each size, for a total of 6 pads for $20.00 + $4.90 s+h.
I will combine shipping on 4 or more in a flt rate envelope for $4.90
just pm if you wish to order, do not use the bid sections, thanks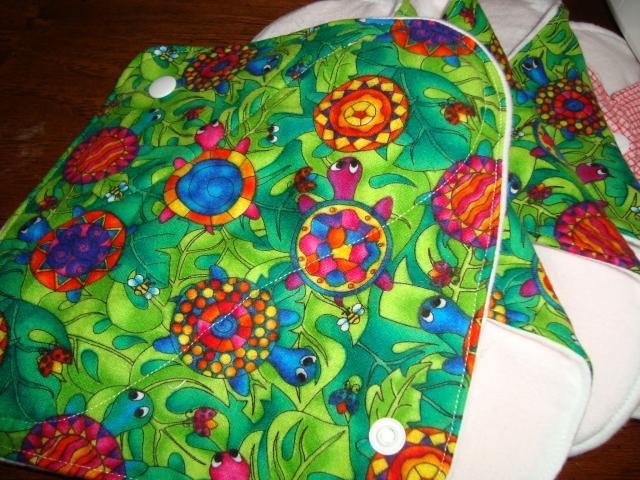 Last edited: