I need some help from the experts: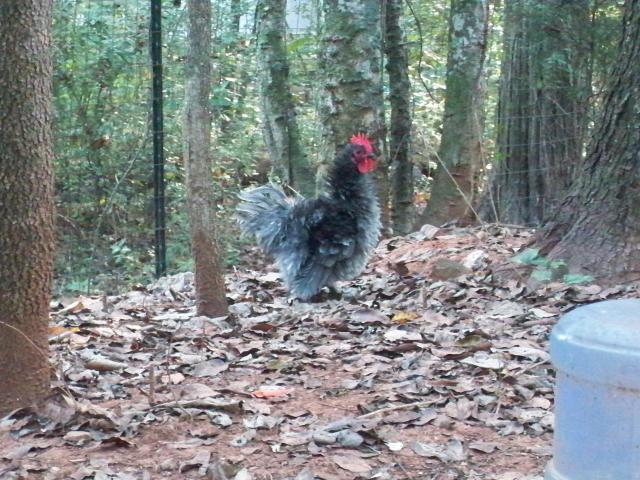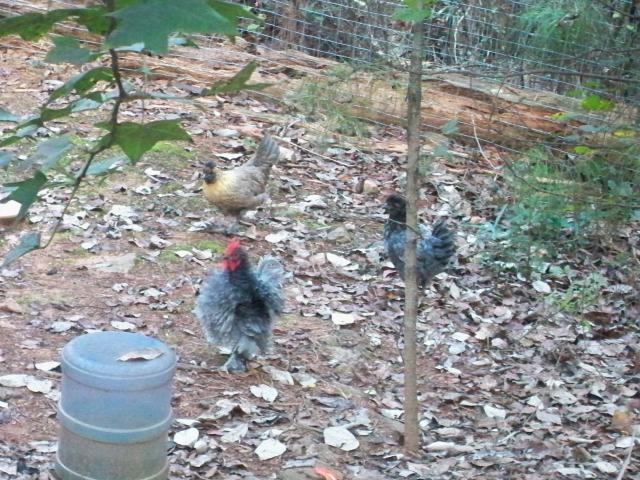 Ignore my two spectacular mutts in the background.
I am pretty sure that this is a cochin (he was a packing peanut with a friends shipment). Obviously I know that he is frizzled. My questions are as follows:
1. What color is he?
I am thinking of setting up a nice breeder coop for just him and some lady friends.
2. What color offspring will he produce when bred with other cochins?
3. About how many lady friends should I keep with him in order to have good fertility in the eggs and to keep everyone happy?
Thank you!!!