Administrator
BYC Staff
15 Years
Dec 26, 2006
42,530
39,354
1,612
My Coop
Congratulations to all of our members, old and new!



Just a few moments ago we hit an amazing milestone by adding our
50,000th member
!
This is really a huge deal, especially considering in January 2007 the BYC community forum was created with about 50 members. It took us one and a half years (5/6/08) to get to 10k members, and on 3/14/09 (about one year later) we hit 25,000 members.
Well, in less than one year we doubled our membership from 25,000 to 50,000!!!





We've all worked really hard to get to this point. We've got an amazing community of super helpful and friendly peeps and the world's best forum staff. BYC wouldn't be what it is today without the combined efforts of everyone here!
Of course, we also want to thank our wonderful BYC Sponsors for helping us keep this ship sailing!

https://www.backyardchickens.com/LC-supplies.html
To celebrate this amazing event we've increased the image storage space for all our standard members and
Golden Feather Members
by 50%! We all love to see pictures, so hopefully this will help with sharing the love!

So, here's the new image storage space limits:
Standard Members:
5 mb
Golden Feather Members
:
30 mb
Also, our favorite store manager has pushed for a 50% off sale on all
BYC Clothing
(except the newer Breakfast items). Check out the screamin' deals on our limited inventory
here
. (NOTE: Sale ends on 3/15 and the items are limited to stock on hand).
... but wait, there's more! The first 50 clothing orders that come in and say "keychain" in the store comments will get a free "Raising Chickens for Dummies" keychain!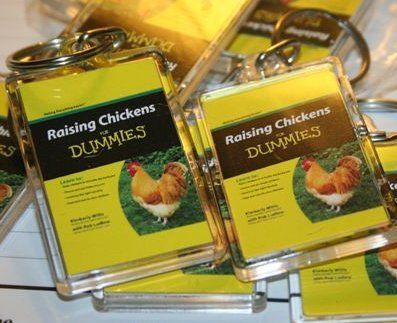 Again, a
SUPER CONGRATULATIONS
to our amazing community! We really are getting closer and closer to our vision of having "
A Chicken in Every Yard!
"
----
edited to add the contest winners:
Guess The Day
Guess The Day and Hour