Our coop is a repurposed wooden shipping crate, which I originally planned to paint, BUT I discovered that we have shingle-looking vinyl siding left over from the gable ends of my house in a sufficient amount to put siding on the coop. So this is my thread where I hope to post regular project pictures; I'd like to finish before really cold weather sets in.
Here is a photo of our coop (the obligatory "before" picture):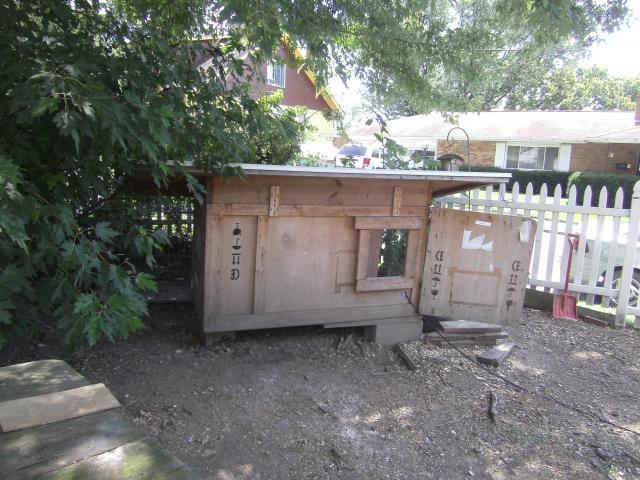 I am going to add on an exterior nest box on the back of the coop, with access from inside for the girls to get in there to lay, and a lift-up lid/roof for egg collection. This will make it possible for me to have my mom be a chickensitter since it will not be necessary to bend way over to get the eggs.
After that I need to add batten strips to bring all the wall surfaces level, then clean my siding pieces and get the proper blade for my jigsaw so I can make necessary cuts.
The final portion of the project will be to purchase a sheet of exterior plywood and paint it with reflective roof paint, to overlay the black rubber roof in the summertime to hopefully alleviate the heat inside the coop. The door to the coop is south facing for air circulation and the most natural light in all four seasons.