I went out to my coop this morning after a big snow fall. Of course the first snow of the year had to be about 6+ inches blowing in every direction. Upon entering my coop I realized we had a big failure with our ventilation - it's too big and open. It definitely needs a large awning on the outside... I'm hoping that fixes the problem. Any other suggestions welcome!
P.S. the chickens were all fine and huddled in the few dry areas, including the nesting boxes. The snow that got trapped in the netting above actually seems to have helped insulate and prevent more snow blowing in. So I just added a bunch more leaves and straw over the fallen snow inside and they were all happy to scratch around in there again.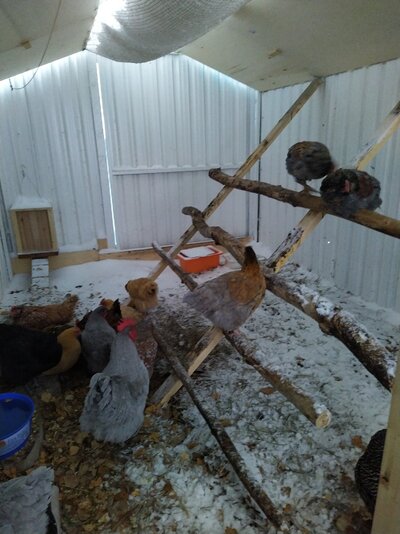 Yesterday this was all brown grass, Most of this fell overnight! I always wonder why I live in this country as soon as winter hits.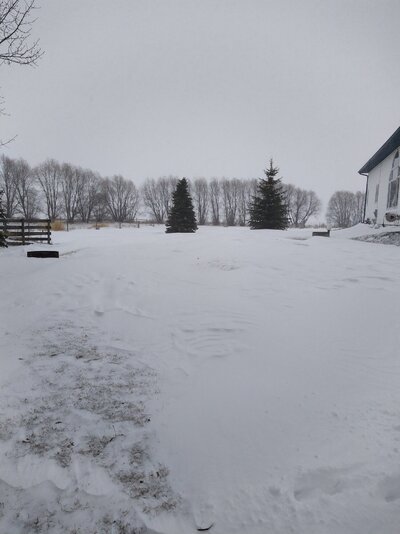 This is what the ventilation looks like on the outside... Clearly needs a bigger overhang to prevent snow blowing in.