This is what my six chickens had to live in.
They weren't that big when I converted the rabbit hutch into a coop.
This is how there new coop and run look now!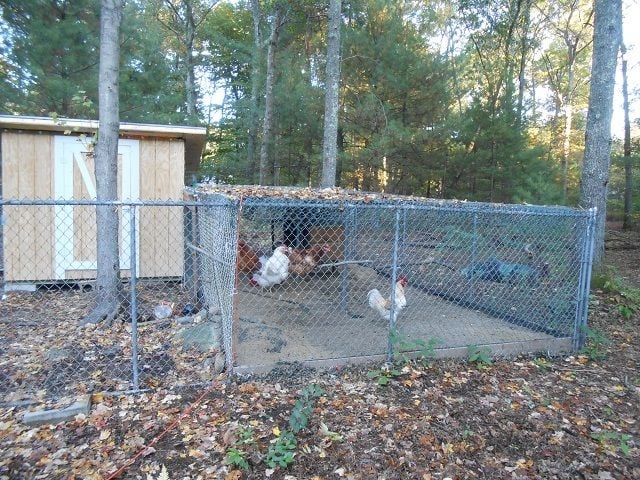 They can't wait to use it!
This is were my build is located.
https://www.backyardchickens.com/a/chicken-coop-made-with-some-4x8-wood-pallets-pic-heavy
Lets see how they make out this winter.
Sean
Last edited: