Well, this week i have started doing a lot of work on my chicken coop. With the break in all, I have worked a lot on it. This is what it used to look like before I did anything.
We took the roof off and basically left it with just the bones (framework.) Yesterday this is what it looked like. The only thing I did was extend the wall frames.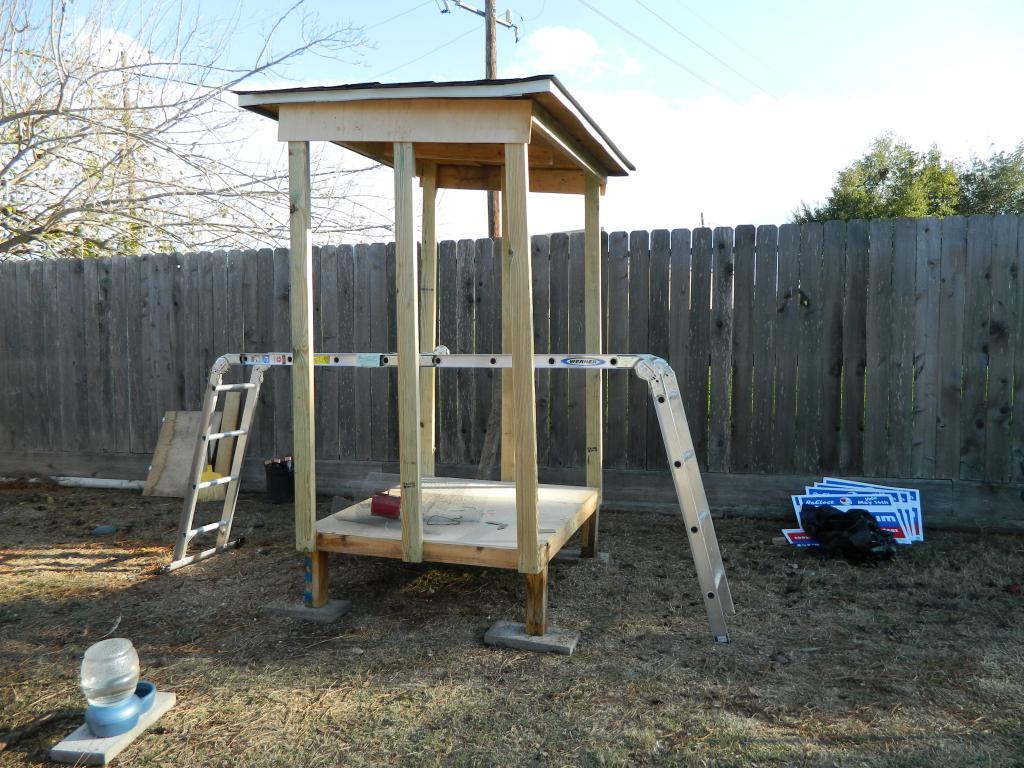 Here is what the base look likes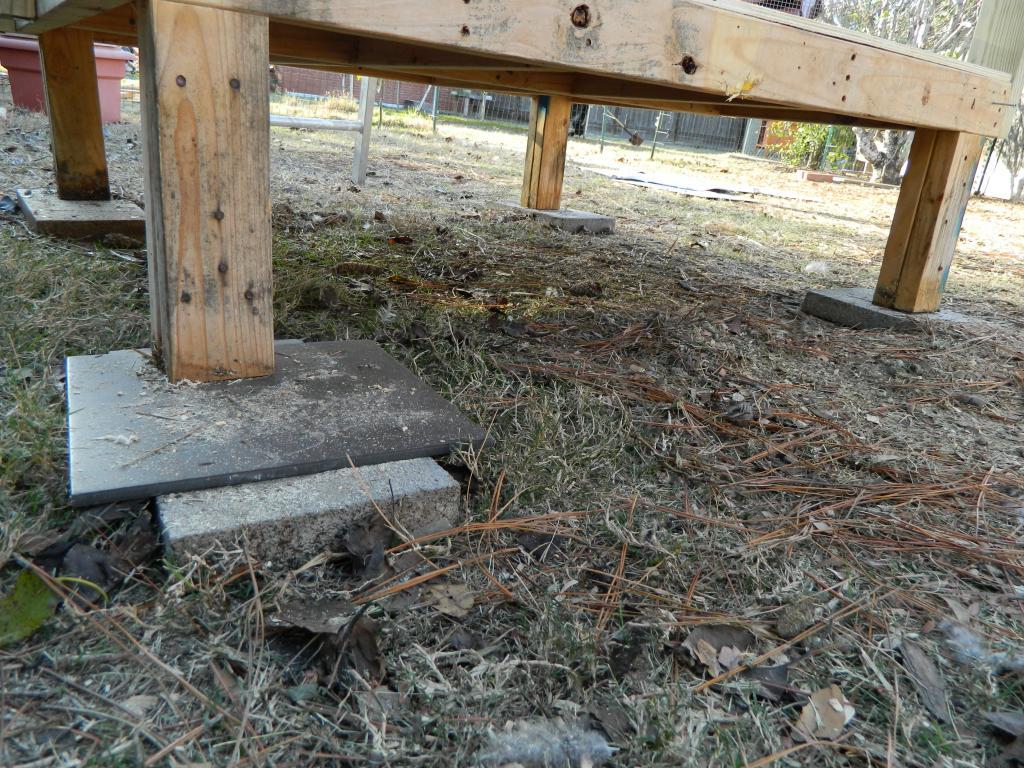 .
But yeah this was all the first day (yesterday.)
Today we built the nest boxes.
Milk crates I got from my mom's job.
Here is where I put it.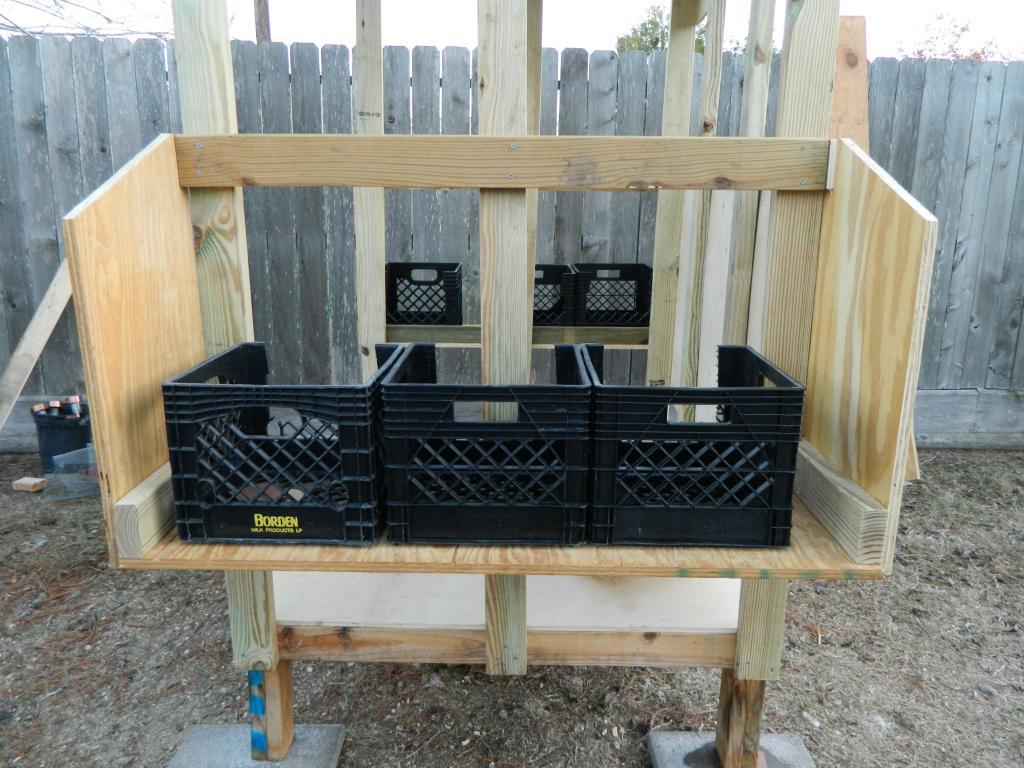 I made 6.
Here is the roof. It was sooo heavy for me to lift up on top of this thing! I used the ladder and made a ghetto version of a pulley/crane system!

And now this is what I have done so far!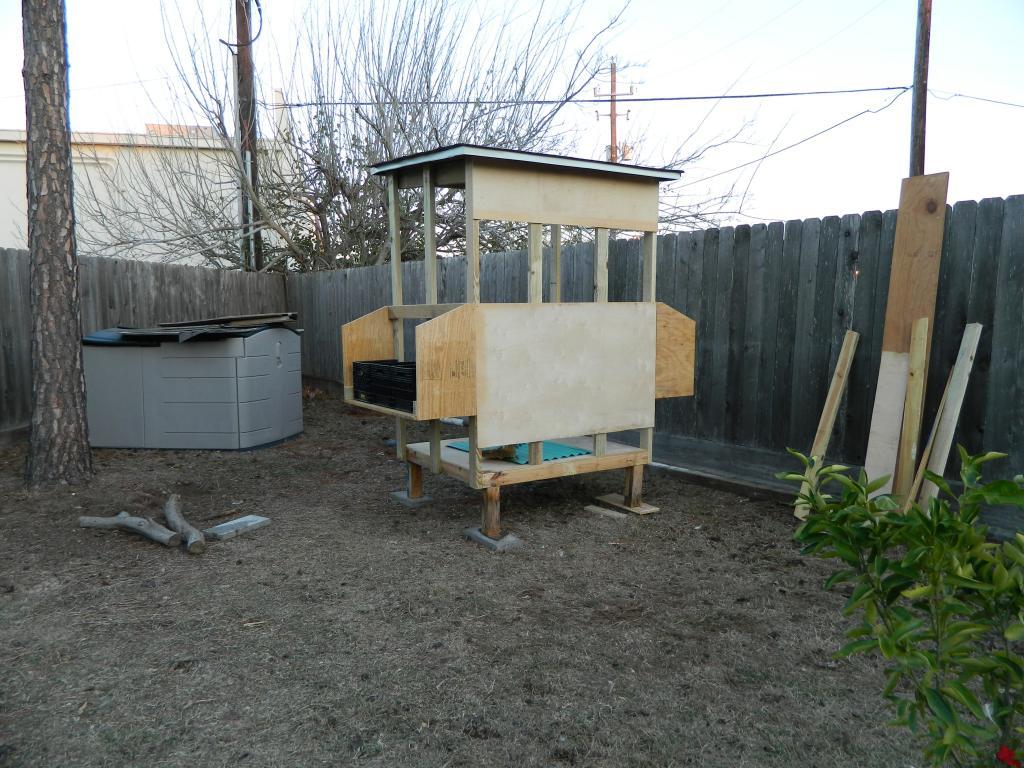 Oh and that corrigated roof in there is just sitting there, I dont know what I am going to do with it yet...


I am going to line the front (where there is no plywood) with hardware cloth, then I will cut out a little door for the chickens. On the other side, I am going to put a door in for me. I am going to start trying to put in roost tomorrow. Just wanted to show everyone my progress, Hope yall have a happy new years!
Grant