I got 2 feed store EEs some weeks back, and from the outset I noticed a difference in feather production, and one with a more aggressive attitude, so I assumed he was a rooster, and indeed he is. Now after reading way too many posts on this site, I'm curious if the other could be one as well.
I had read about someone getting rid of a roo, only to find that his 'sister' was actually a brother.
In the foreground, 'Penguin' is the bird in question.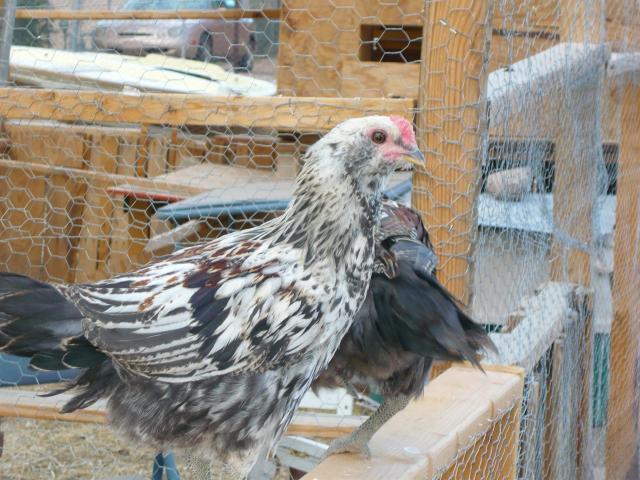 somewhat of a close-up.
I think (hope) it's a girl, but there is that seed of doubt, so if anyone has any guesses then I'm eager to hear one way or the other.
Thanks!!