Crowing
Premium Feather Member
9 Years
May 20, 2011
8,080
1,963
457
I guess "Lily" has been pretty aggressive compared to my golden sexlink, who is the standard by which I measure all chickens.
Today she made me angry by pecking one hen's feather -- and then going off and attacking my pullet. I put her in 'chicken jail' - but have seen too many snakes around to leave her totally isolated on the porch in a pet carrier--that I think the snake could get into, so I did what I have been threatening her with and put 'Bumper Bits' on her. I had ordered these a while back along with a special pliers that spreads the ends of the pliers apart the harder you squeeze the handles...(opposite of normal pliers).
Here is a Bumper bit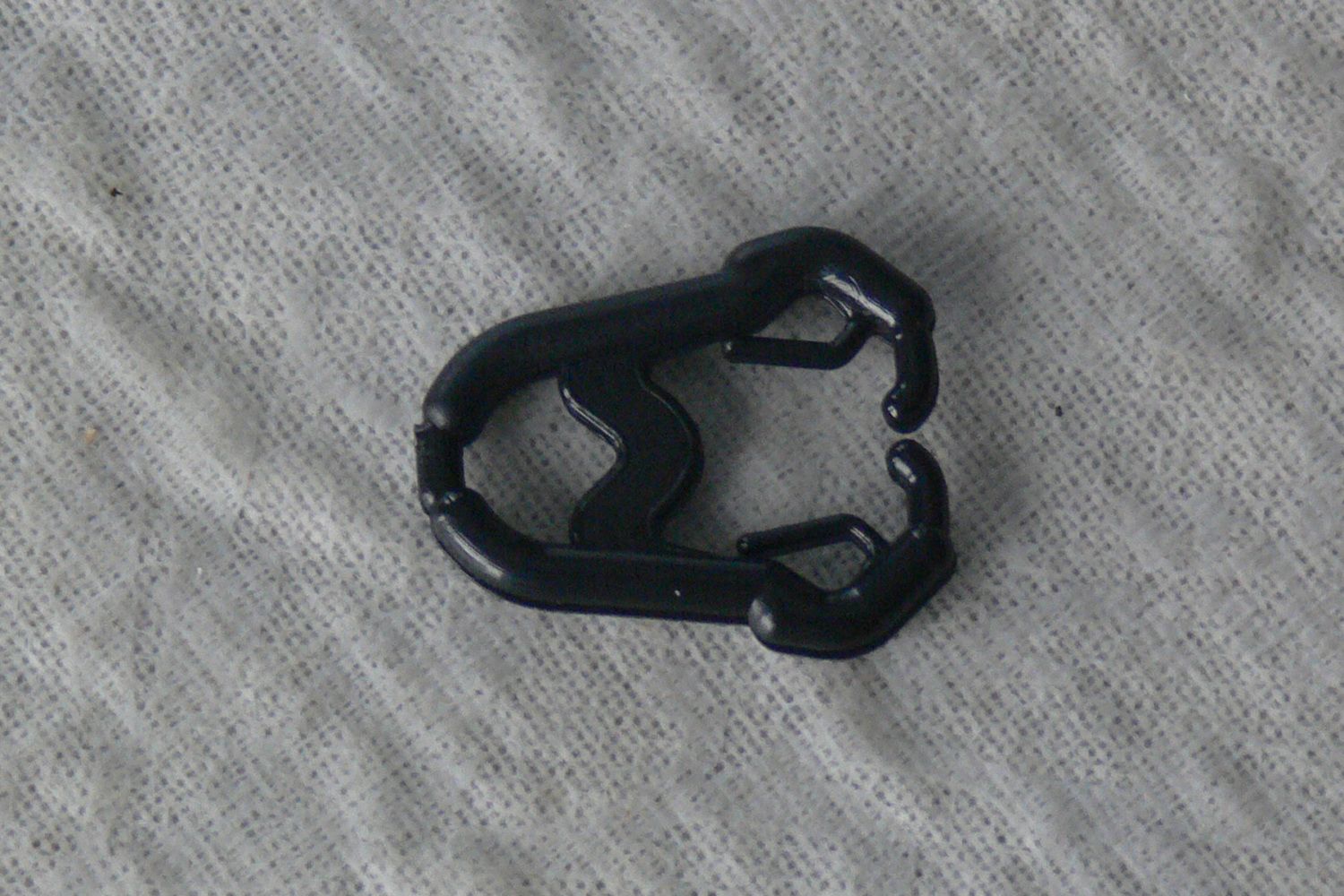 The left end in the above picture faces the front of the beak and the two small clips on the right end of the bumpa bit insert into the nostrils---and it pinches together.
Without the pliers, I don't think I would have been able to install the 'Bumper Bit'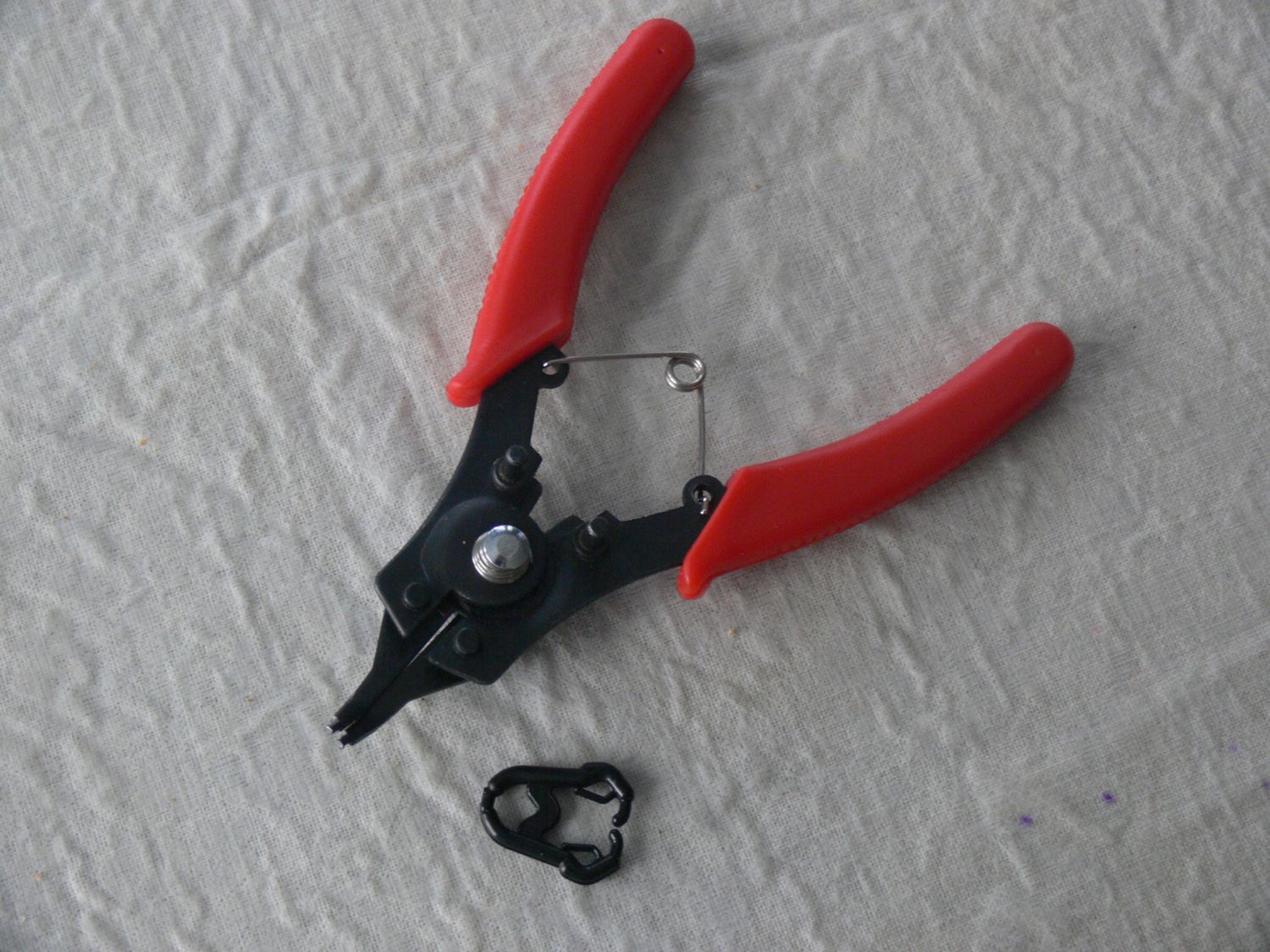 Ordered pliers with the Bumper Bits at the same time.
Dh didn't want Lily's great beauty marred...but y'know what? she has not been behaving well lately---so there are consequences for that.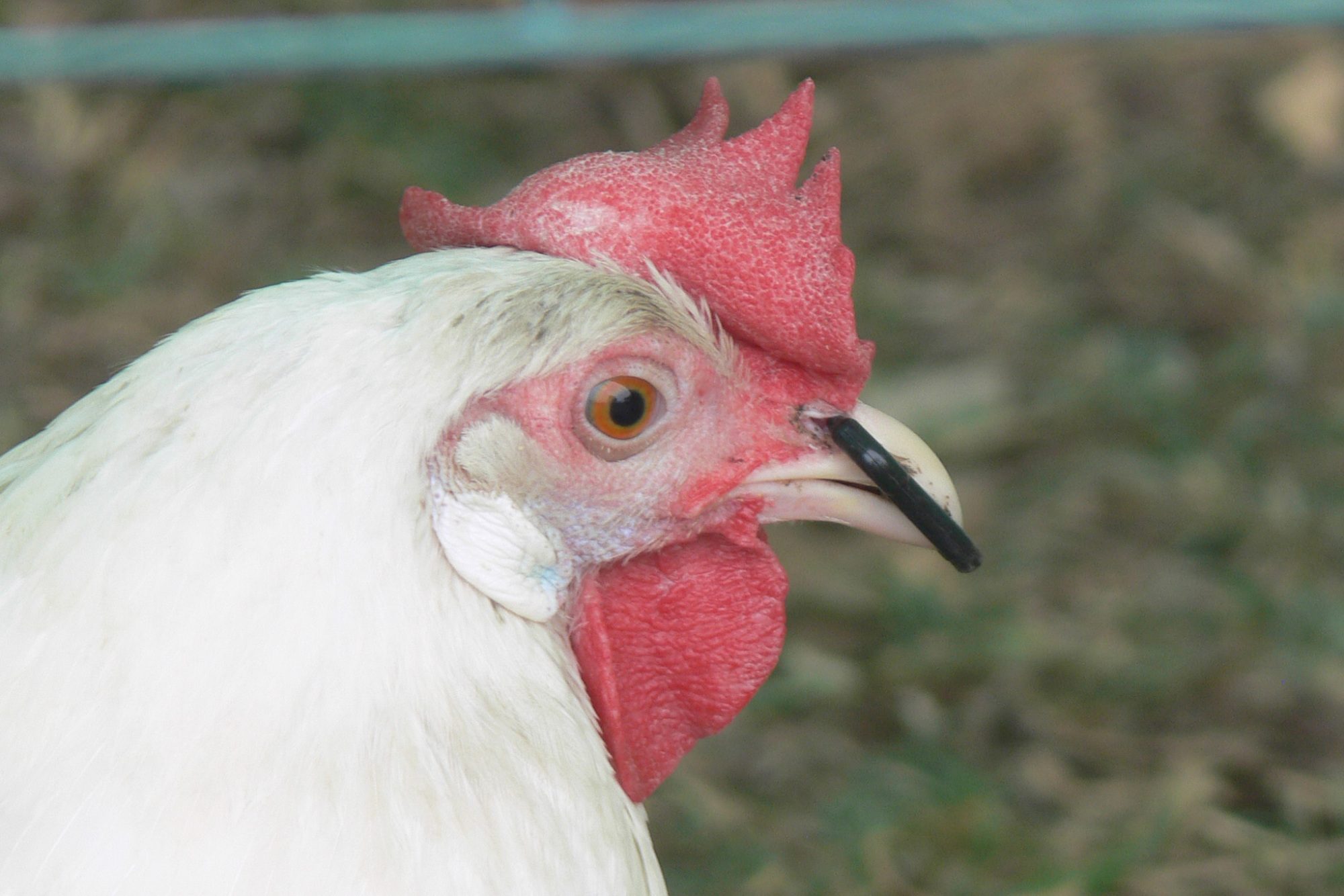 Reminds me a little of a nose ring on a bull......
First thing that happened was the two barred rocks tried to remove it for Lily, then she tried to scratch it off, then she tried repeatedly to scrape it off against the ground -- like chickens do when cleaning their beaks....Then she sort of huddled away and resigned herself to it.
I have seen her drink, eat, preen and also munch some grass wearing her new contraption, so I think she will adjust---and hopefully she won't be able to bully anyone else......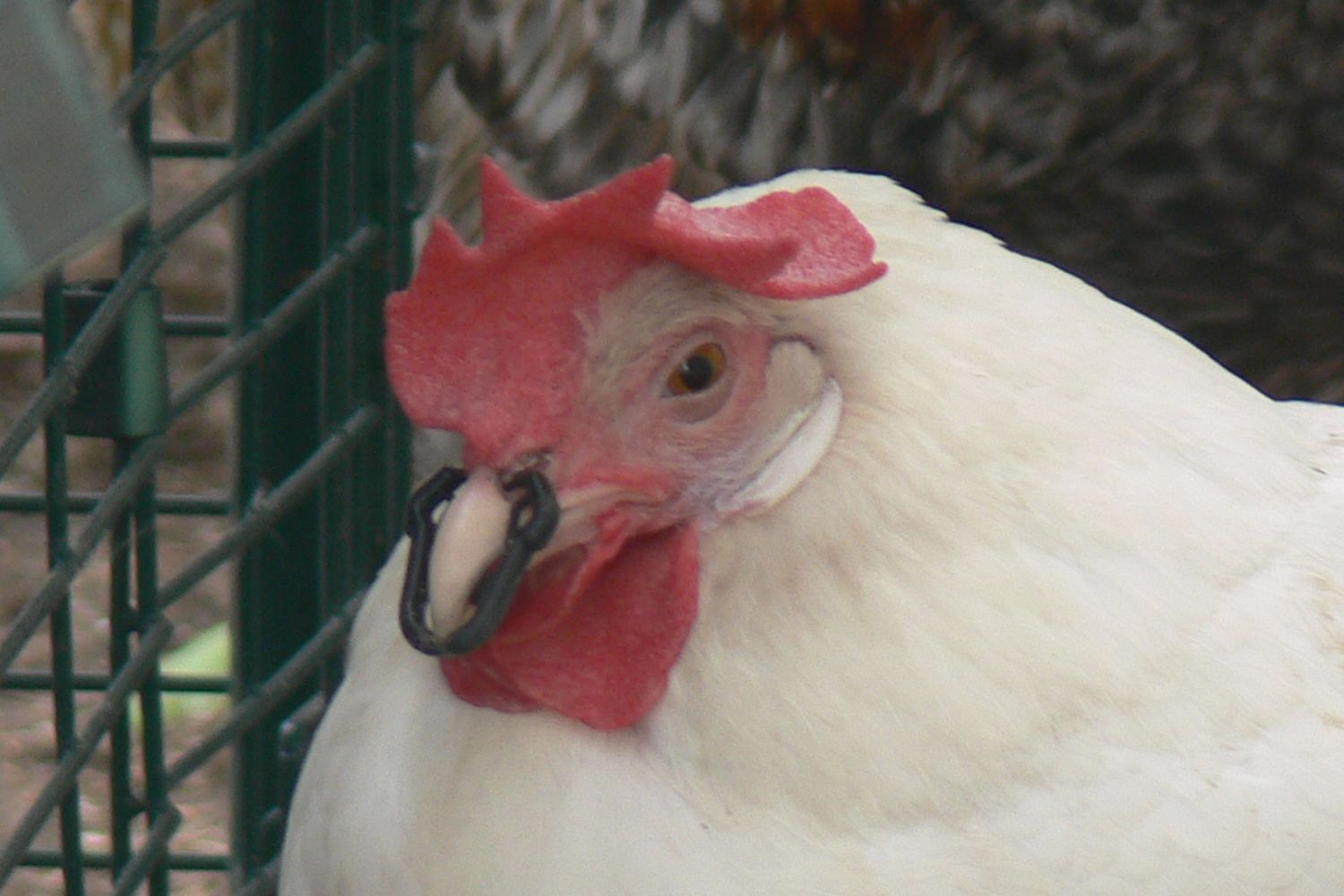 If you are someone who has expertise with these..(I guess that would be someone from the UK..).and the installation looks incorrect let me know. It seems to be working fine, and Although her ivory beak now appears to have a black mustache -- or a "breathe-right-strip" -- she seems O.K. -- and adjusting.
No more bullying from Lily.
Last edited: