Look like a roo? This is Bailey and she's about 5 1/2 weeks old. She's the one on the left next to my former Ophelia who is now Hamlet!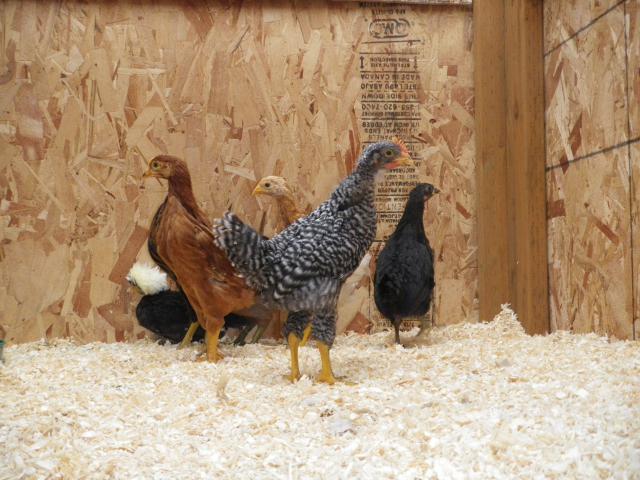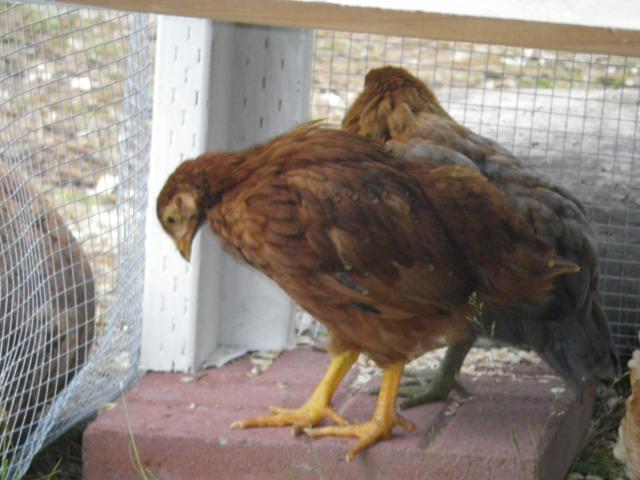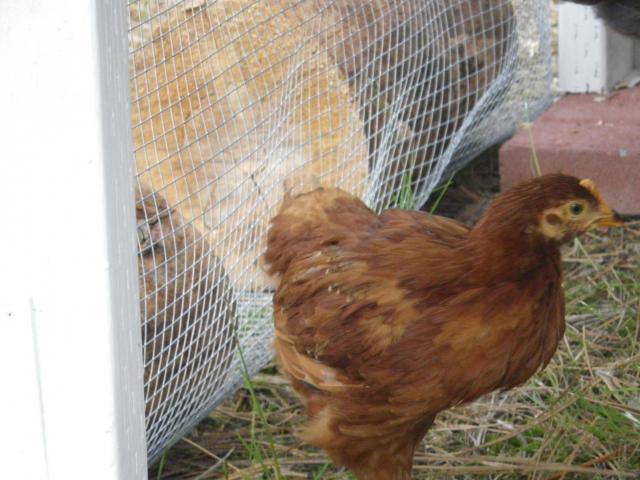 And here is Omelette. I was told she was an Araucana and I would love to have blue eggs. Should I get my hopes up?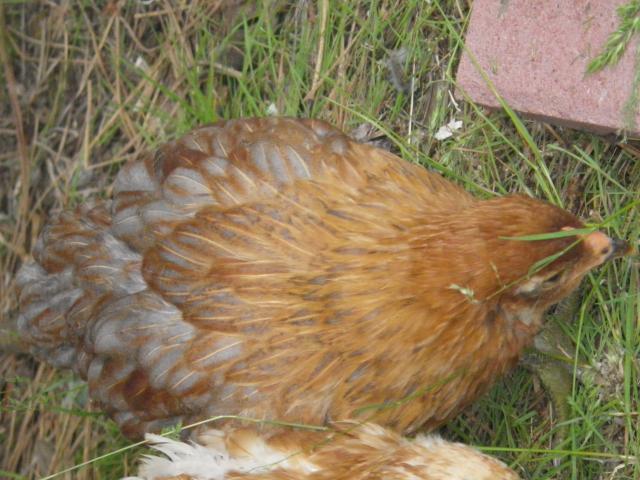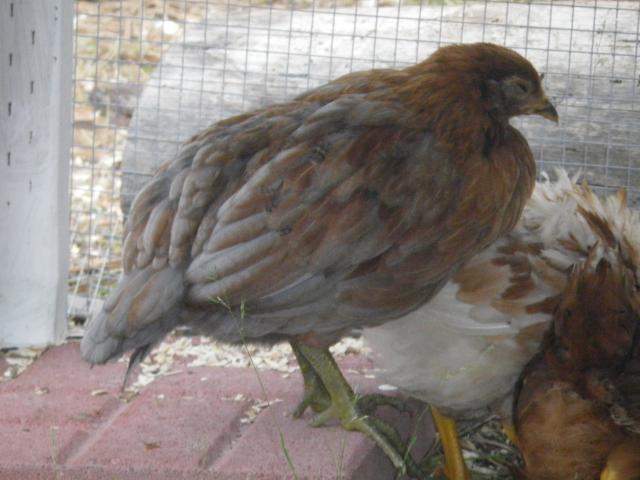 Hope these pictures are enough. I can certainly take more. Thanks so much...