Feb 23, 2011
1,596
15
163
My "drake" runner duck--his tail curls are now gone. "He" quacks (quietly) and I didn't see a you-know-what when I vented "him". It had the curly feathers on the tail and now nothing, LOL. Its like they just disappeared overnight.
I haven't seen it trying to get my hens either. I ended up with another dang hen, didn't I?
When I first got it I thought it was a hen because it was quacking but it had the male tail feathers. My hands were really shaky today, so its possible I didn't press hard enough to get the you-know-what to extend. I was afraid I'd hurt it.
Not the best picture but what do you think? I will get better shots tomorrow. i'll try and get a vent shot, if my hands cooperate.
I have never had runner ducks before so know, NOT MUCH! lol Its feathers are so stunning though--like a hummingbird the colors in them. Does it look hatchery quality? I got it from a lady in town and she has no idea about it.
You can see part of the curly feather on the tail.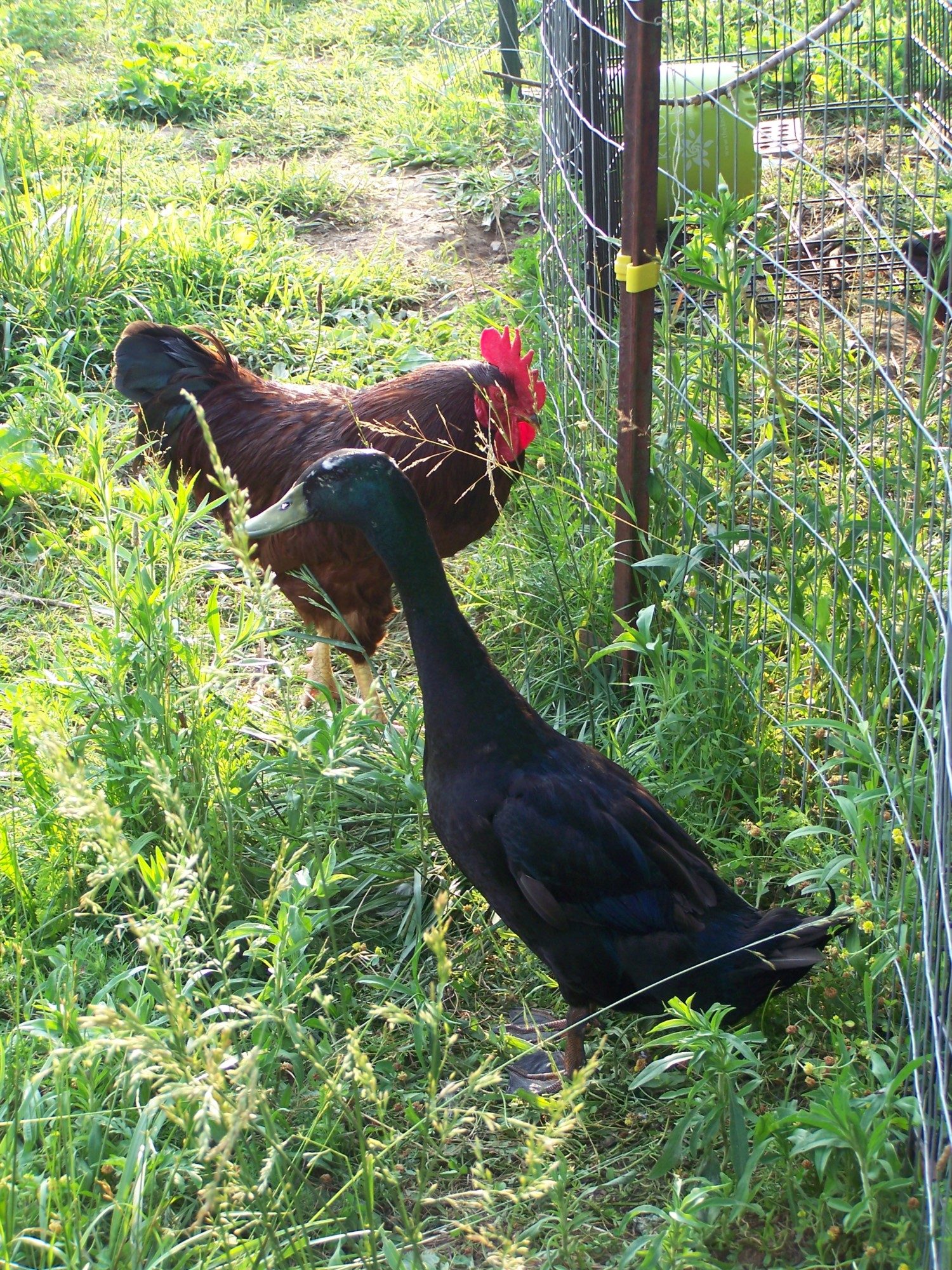 thanks guys.