These one day olds are just about the cutest thing ever! I got them from a friend of mine who ordered through Metzer. I have chickens but have never had ducks and am excited at raising these two sweet (hopefully) girls.

One has a darker head with lighter beak and one has a lighter head with a darker beak. They have been eating and drinking voraciously!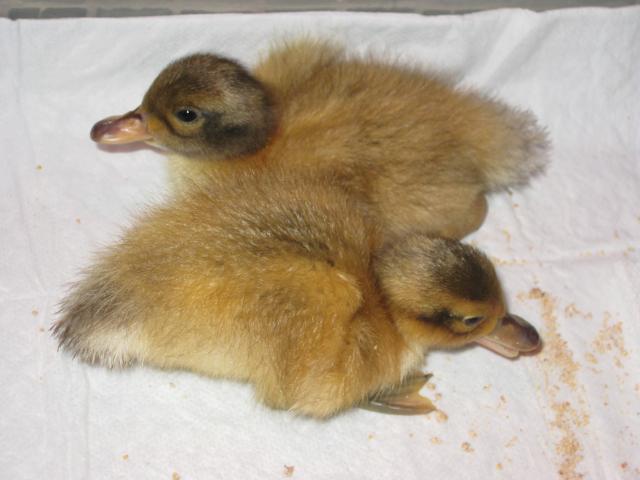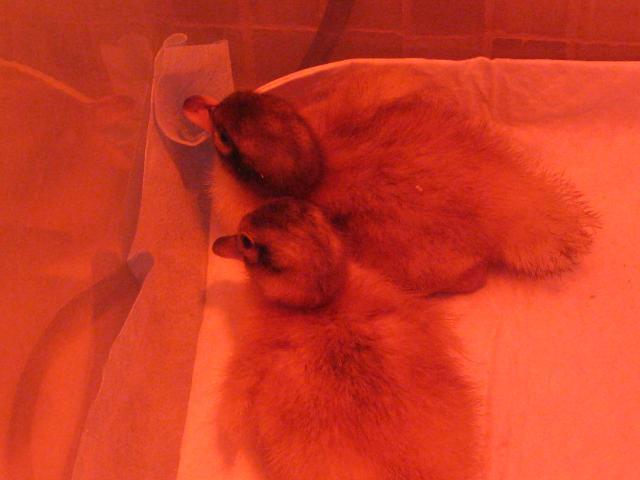 I think my kids have named them Harley and Quinn.....perfect for Harlequins

I didn't take the leg ID off, but think I will tomorrow--just didn't want to traumatize them any more than necessary today. Was trying to make sure they ate and drank to stay strong: first things first, right?
If you own a WH, please post a pic of them so I can show my kids what grown up gals look like!