Jul 24, 2018
989
8,795
502
Got a pic where your chook doesn't look to good? Feathers not bright white enough? SUper weird colored comb? I'm here to help! Free Services! Just say what you want to be done and submit a pic and you will be good!
*
Form-
What you want to be done-
*Note, I can only do color changes

I have the right to refuse Service to anyone!

Examples:
Before-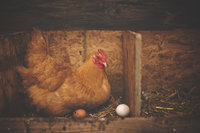 After-