I found my EE pullet dead today. It looked like she had fallen off the roost - she was face down in the roost area. One leg is curled up, one wing slightly outstretched. I found her while she was still slightly warm (just above freezing here today) but rigor mortis already setting in. She did have some fairly large pieces of pine shaving jammed in her beak (why? seizure, maybe?) She did not have a broken neck. No signs of injury, I don't have any idea why she died. She was 37 weeks old and apparently healthy.
Any clues as to why she died?
In hindsight, I think she was feeling unwell the past couple days, but not in a way so that it was obvious.
Over the past couple days her eggs went from medium verging on large to medium-small. She also seemed to skip a day that she normally wouldn't have skipped. My last egg from her, one of her smaller eggs ever, was laid yesterday morning.
She was a bit sluggish. When the girls were outside on Sunday, a warm/sunny day, I called them in with treats. She took quite a while to come inside, compared to the other chickens.
This chicken was isolated last week, because she was pecking another chicken quite a bit. She was in solitary in a dog crate for about 3 days. I hope she did not get sick while alone - it was pretty cold one night. I thought her eggs were smaller because I turned off their supplemental light (on at 4 am, old time) to hopefully alleviate the pecking.
I did not notice anything unusual with her poops.
Her vent has a bit of pinky puffyness to it, I don't know if this is a little bit of prolapse? I have never seen a dead chicken's vent before.
I found her today at about 2 pm. I was in a hurry this AM when I fed the girls and checked for eggs, so I don't know if I saw her then. I don't remember seeing her this AM. I feel bad now that I didn't check on all the chickens (I only had 4, now 3, so it is not that hard to do a check.

)
I know that chickens do spontaneously die sometimes. I want to make sure there wasn't something I missed, that I could have done, and to make sure that my other chickens are OK. I looked at them all, and they all seem OK.
Any ideas, please let me know.
Rest in peace, Liona. You were a good chicken, and I loved the color of your eggs.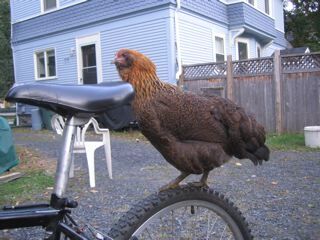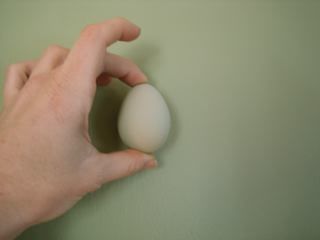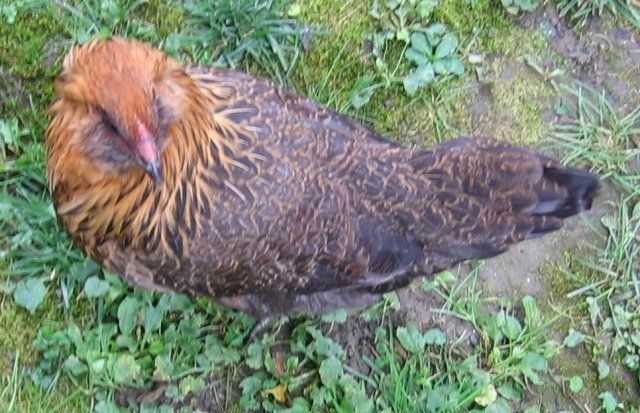 Last edited: