So, I went there to buy dog food and chicken chow and the chicks came in and I wasn't planning to get any until I ordered some sexed pullets after Easter so my holiday houseguest wouldn't have to sleep with the chickens but.........
Allegedly the chipmunk babies are EE and the other two are supposed to be either NHR or RSL but I'm not sure. Basically they were an excuse to buy the Khaki Campbells because I had already planned for different breeds after the holidays and in VA you can't buy less than 6 at a time. Any thoughts on whether the breed guesses are correct? Doesn't really matter as they're already very much loved but I'm curious nonetheless.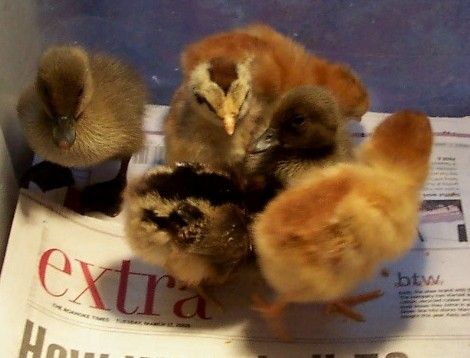 I guess I'll just tell my guest the heat lamp is a nightlight......