Post your fattest, fluffiest chickens here! Please don't make the mods close this thread by fighting. Keep it fun! I want to see you fat chickens!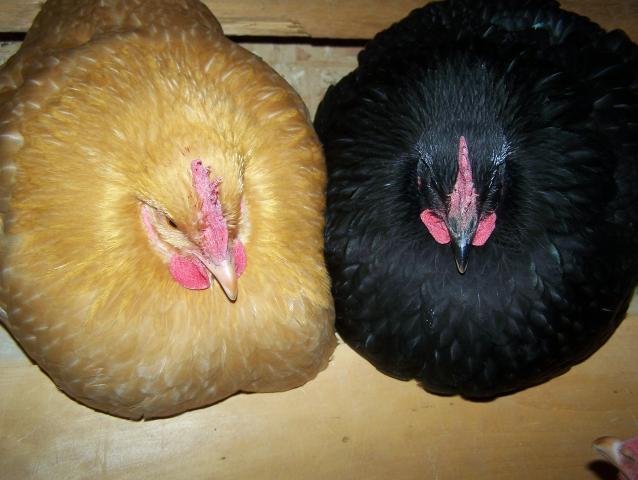 My fattest are Noodles and Rocky. That is an old picture and they are bigger now.
Sorry no prizes, but I guess I could pick a winner!
Say their name and breed. Weight is optional since I don't know anybody who weighs their chickens!