Why are some of my hens losing feathers on their mid backs just in front of the tail.
They look healthy and are laying lots of eggs.
There are nine hens and one rooster cooped up for the winter in an 8x8 coop with an 8 foot roosting bar.
I've watched for a while but have not seen the rooster mount any hens lately. But he used to do it frequently when they were outside in the run. But in winter they don't go out. When I am in the coop they are more interested in me than each other.
Several hens have no feather loss and the rooster is fine too.
What does this look like?
Rooster damage?
Disease?
When can I expect to see it grow back?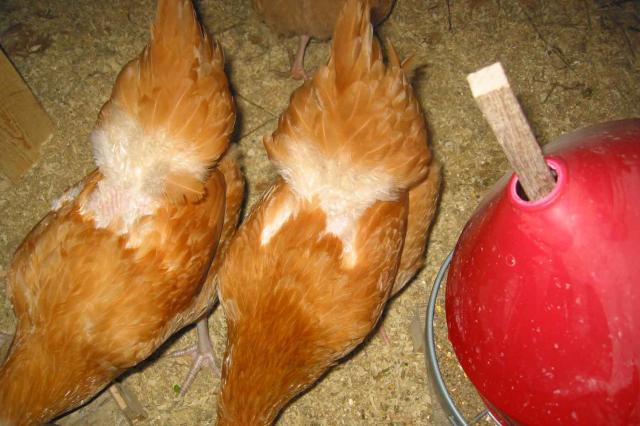 Last edited: