Coop will be 4' x 6' with 2' x 6' of the floor space committed to roosting space. That leaves only 2' x 6' for open floor space and by the time I add a hanging waterer and a feeder space will be limited.
I'm also figuring I'll have too many nesting boxes (6) for the nine peeps that are arriving this May.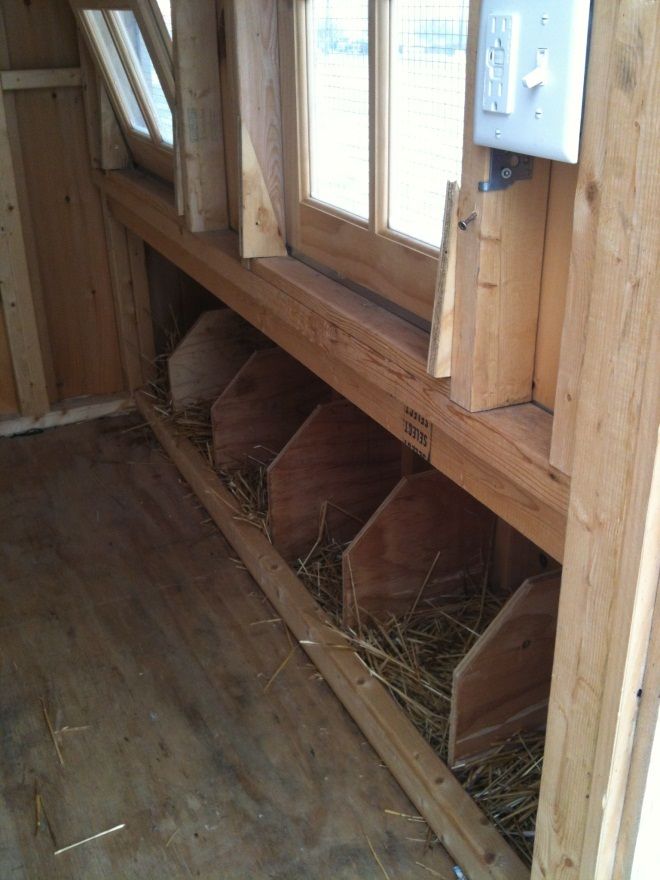 So would it be practical to build a feeding box like KDK1
Post #5
in the nesting box closest to the chicken door? Figuring I could make it height adjustable and refillable from the outside?
As a Newbie asking the forum wise, will this work?
Last edited: