Well our first coop is almost done...just lacking a few outside trim details, fencing, and a bit of landscaping to make things pretty. We got our first chickens on May 19th and I have been lurking here ever since. Our coop is a compilation of ideas learned here, with some modifications to account for our ungodly hot weather a good part of the year. I'm sure we will have to make some adjustments and learn as we go, but overall I am very pleased with the results so far.
still have a ways to go!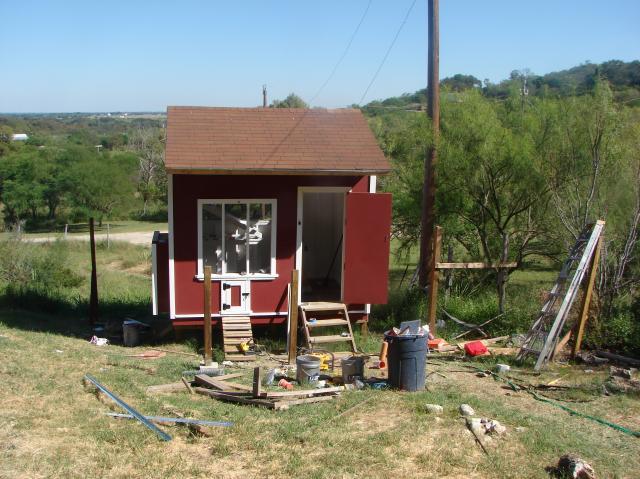 nearly done!
a closer look, the coop is overall 12 x 8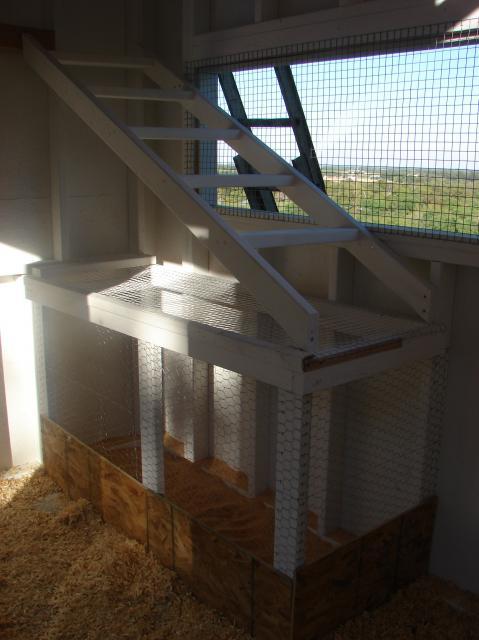 the roosts with sand underneath and chicken wire to keep the chooks from spreading the mess, the window will be closed off on our rare cold days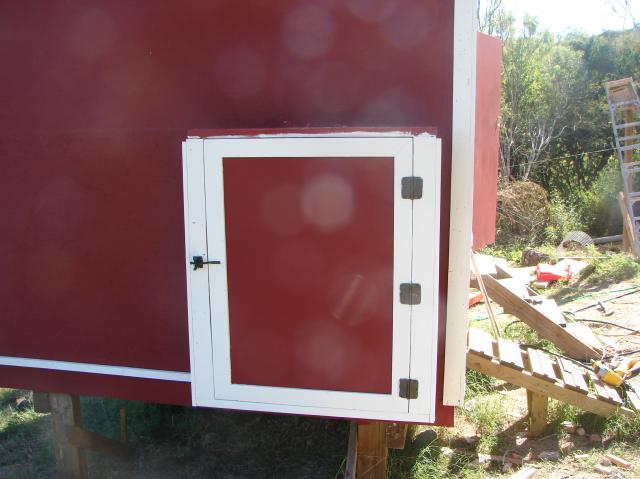 door for easy access to eggs, three girls have been laying since 10/3/10

The girls checking out their new nest boxes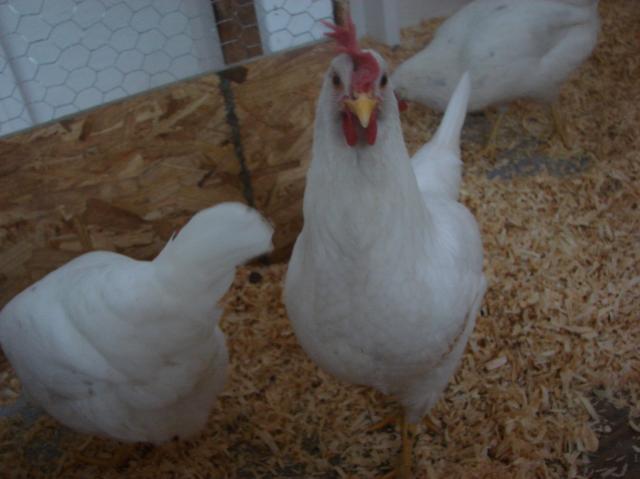 Sugars says all she needs now is a Roo!!!