Well, here are the updated pictures of the coop. Had a good afternoon to work on it, and hopefully I will be able to put the final touches on it tomorrow.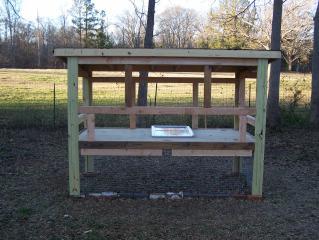 This is the front view. The long hole on the bottom is where the nest boxes will be.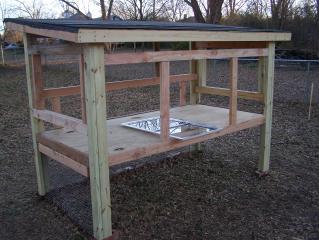 The view from the back, this is where the cleaning door will be...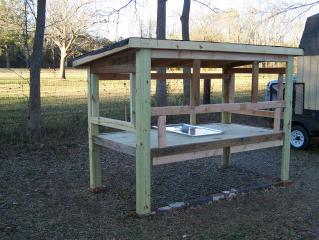 This is the side view, there will be a window on each wall....and not to mention all the ventilation that I added to the top of the side walls, I do not want that to be an issue...
Again, I will gladly take all critiques/suggestions.