After three days with the door open and no outward movement, I flushed the guineas out this morning. They were so excited! They also acted like they had no idea how they got into this fantastic new world and expressed no inclination to go back in all day. They flew around like crazy and had a great time. The chickens were a little surprised to find them out and about but mostly left them alone. I was a little concerned about getting them back in at the end of day. It ended up being surprisingly easy to herd them back into their coop. Hooray! It'll be funny tomorrow to see if they remember how to get back out. I'm dubious!
All in all a promising guinea day!
I'm curious if most of you have guineas that "coop up" at night or do they mostly stay out? Also, if your guineas stay out, how do they manage in the winter?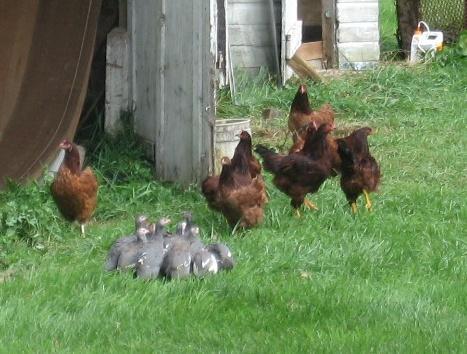 Last edited: