Hi everyone,
After months of waiting got my first egg today!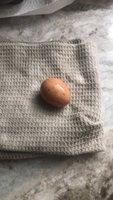 Unfortunately I found it in the run and it was frozen.
I have 3 PLymouth rock and 1 Orpington.
I have 2 nesting boxes and I put golf balls inside of them.
How can I train them to use the nesting boxes??
Should I place the egg I got today in the nesting box maybe they don't see golf balls as eggs lol.
Any suggestions would be much appreciated.
Thanks