WE HAVE FRENCH BLACK COPPER MARANS BABIES!!!!!!!!!!!!!




This is our first hatch experience and could not have done it without the great folks at this forum!!! A wealth of information and encouragement. Thank you!

STD and BANT Barnevelders, Australorps, and Partridge Cochins due later this week!!
The pics are not as good as I hoped and will take more later when they dry

Our first baby hatched around 2am...this one is from one of our girls in our flock out in the coop. She was still fertile 2 weeks after being with a roo!!!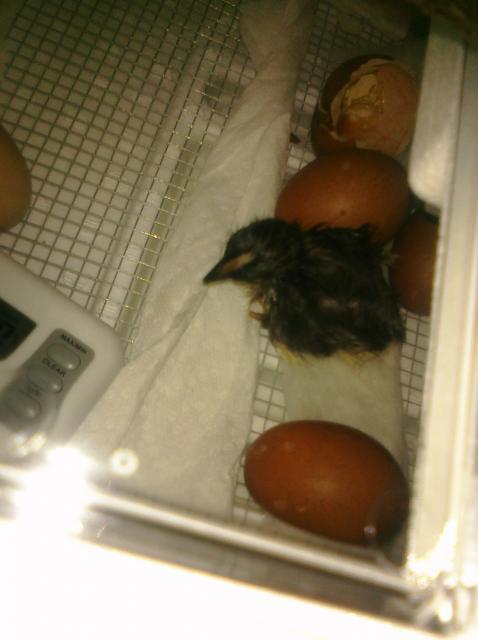 This is the 2nd one, our daughter's egg...it was supposedly not fertile. Looks pretty fertile to me, YAY!!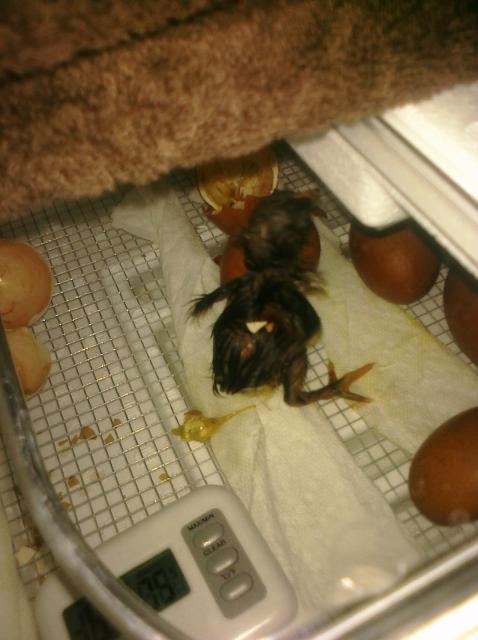 The 3rd baby hatched this morning around 10am. I watched her come out of her shell.
All 3, there are 3 more with pips!!!!!!!!!!!!!!!!!!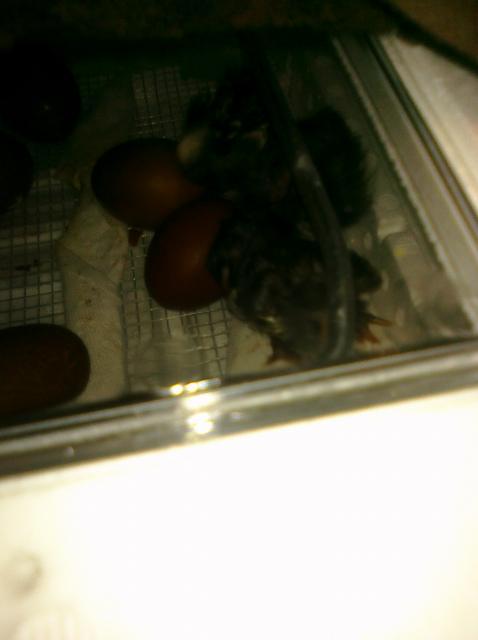 Last edited: