Can someone tell me what to call these beautiful hens? Both hens have 5 toes & blue skin. Are they frizzled silkies or sizzles? I'm so confused!
Gray Hen:
Black Hen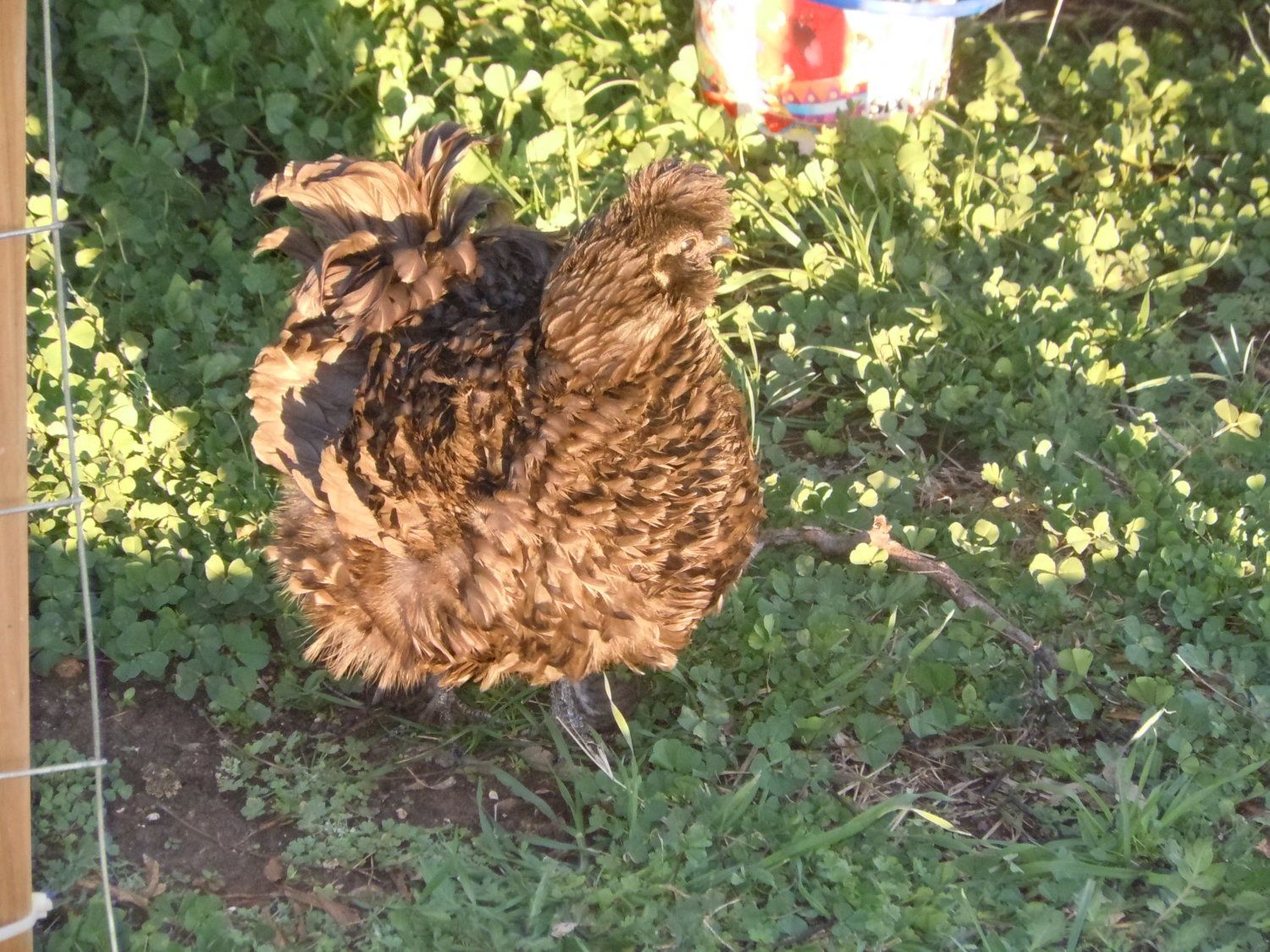 Whatever they are, I love there split tails =)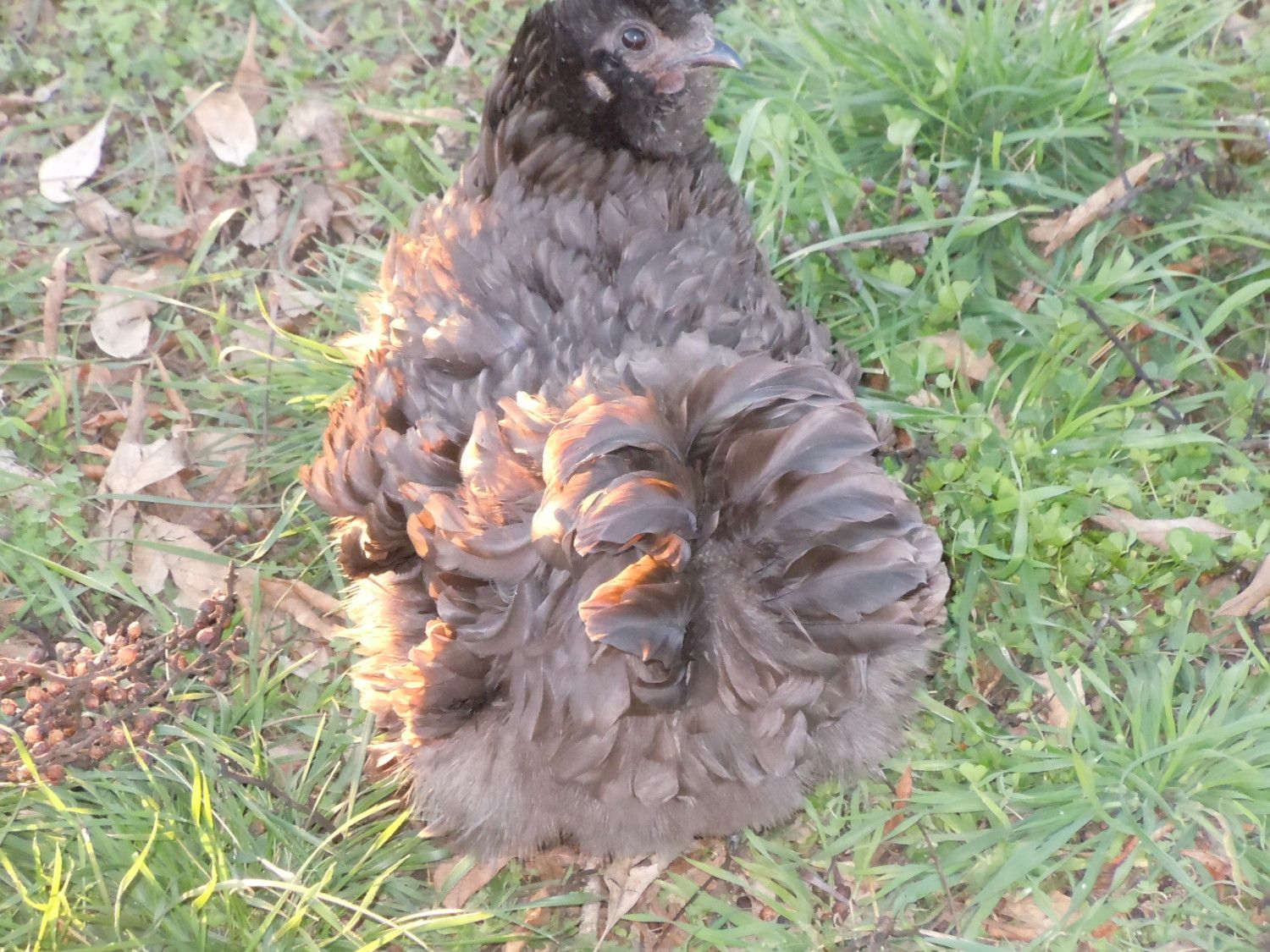 The Trio: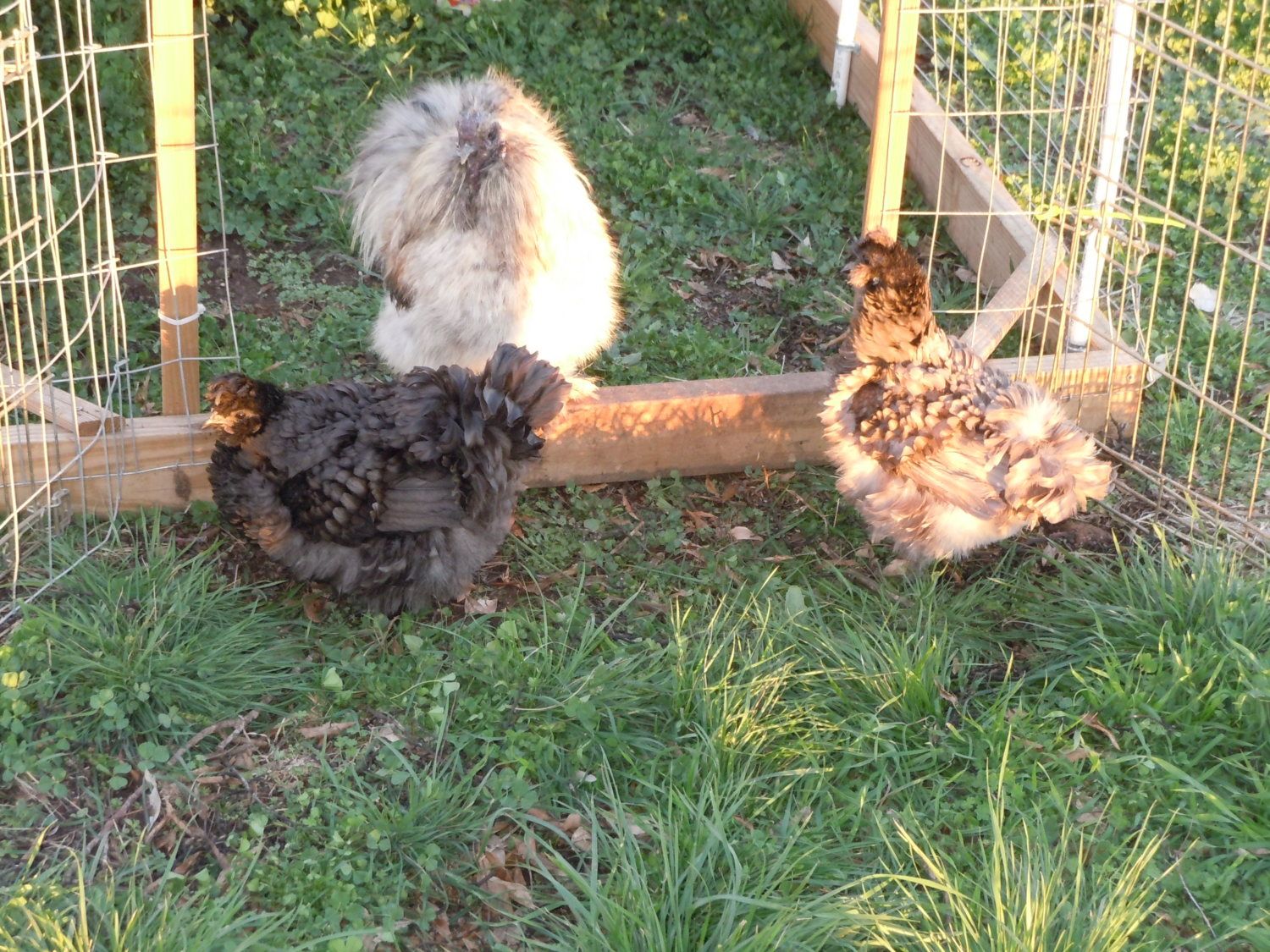 Can anyone tell me what color my Rooster is considered? He is actually a little darker gray then the photo shows.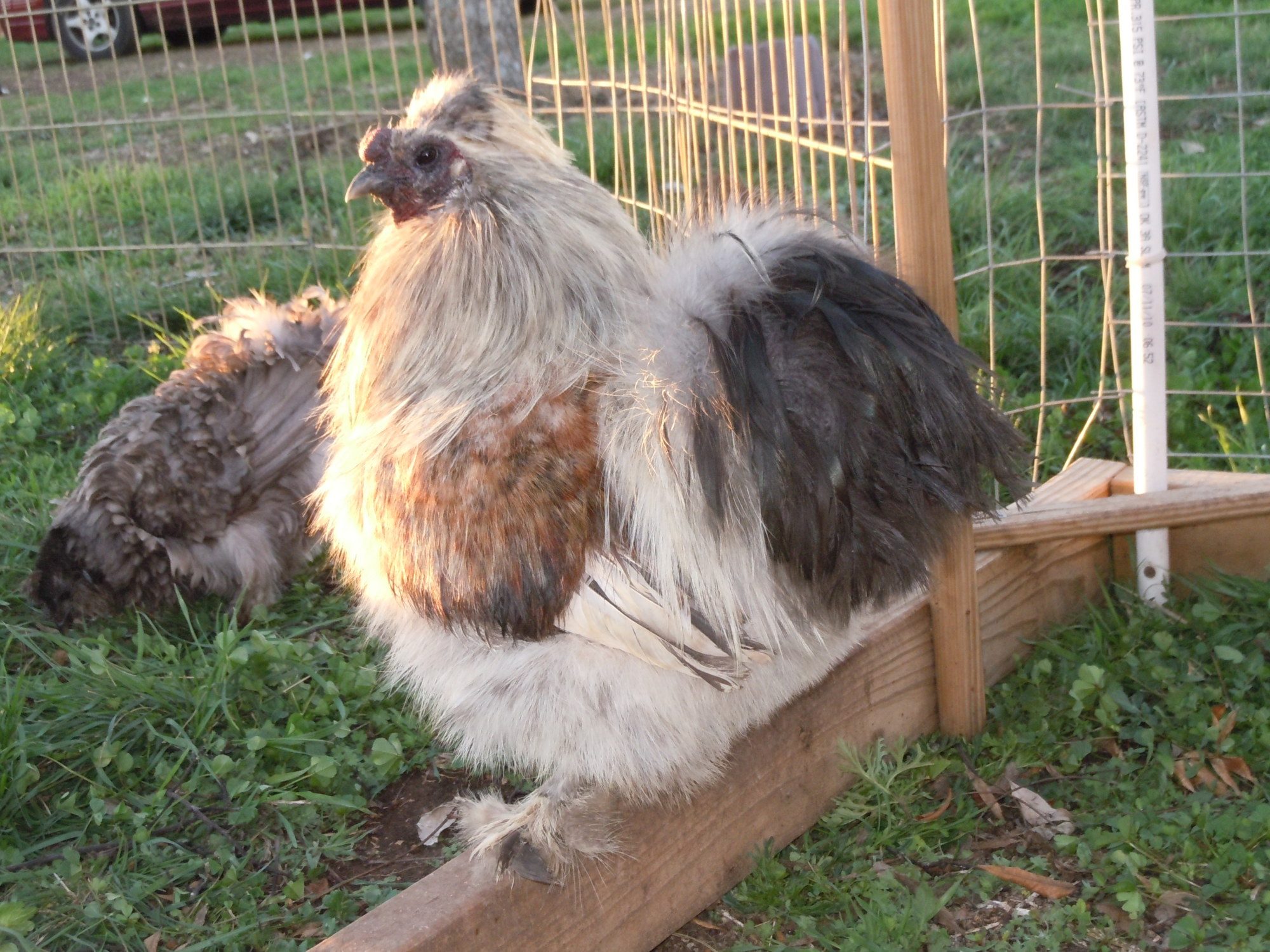 Thanks!