Heres to all the people who have the wonderful golden laced wyandottes!
This thread is dedicated to chick development... from baby to beautiful hen (or rooster)
So go ahead post pictures of before and after or whenever

I will go first.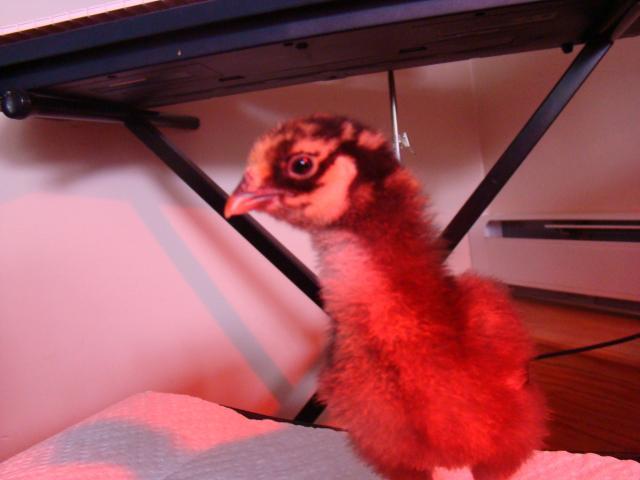 This is Lacey, my 2 week old GLW. We are not sure of her gender yet, though. This was taken a couple of days ago, and now her tail feathers are coming out and her color is coming in.
I'd love to see how your chicks are doing and how they turned out as hens or roosters!
Thanks!
Last edited: