Up for your consideration is a GQF 1588 Genesis Hova-Bator with a LG Auto turner. " the LG turner fit's and works inside this bator, it's the exact same one that GQF sell's but is yellow in color" I have used this incubator for exactly 2 hatches. The first hatch only gave me a 60% hatch ratio with the factory settings. I then purchased a
Brinsea
Spot Temp probe checker to check my temps. It incubated at 101.4 the entire time. So after i flipped a dipswitch on the circuit board as described in the directions that came with the genesis, my 2nd incubation stayed a rock solid 99.6 degrees the entire incubation period without budgeing. My 14 Eggs went in, and 14 chicks came out!! The only scare i had was one day my cat thought it would be a good idea to jump on it....lol. Nothing happened, bator didn't budge from my table in my closet, just the cat's back claws indented in the styrafoam on the top part and a little on the side of the Genesis. It did no harm to the funcitonality of the bator what so ever....still runs at 100%, i just wanted to be as honest as possible when i went to sell, you will see the marks im talking about in the pictures provided. I also took the liberty of lineing the edge's of all the water wells in the clear plastic humidity pan because i fealt it made adding water to the bator a little easier.
SHIPPING IS FREE!!!!!!!!!!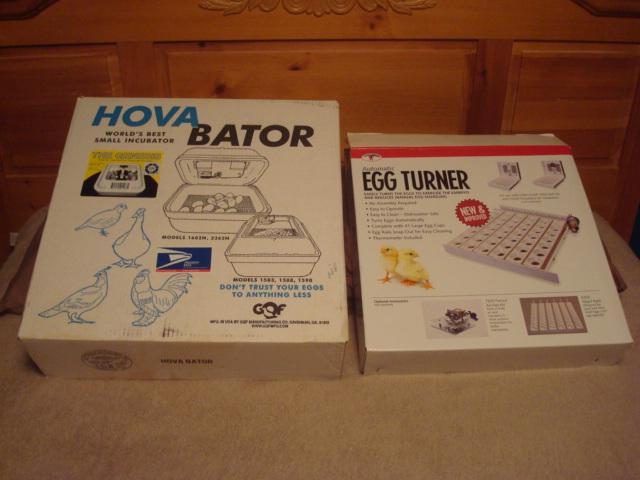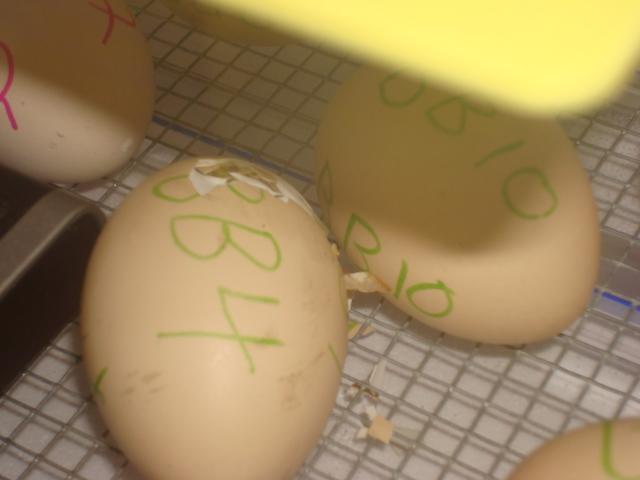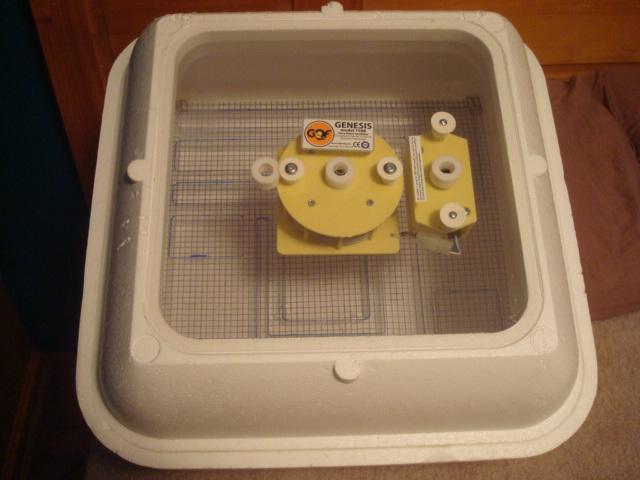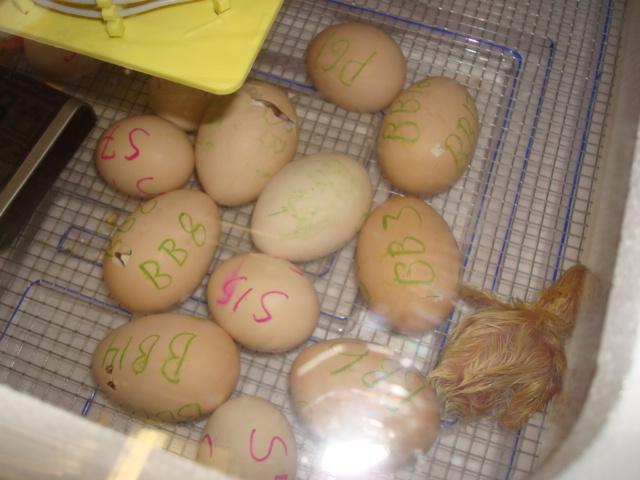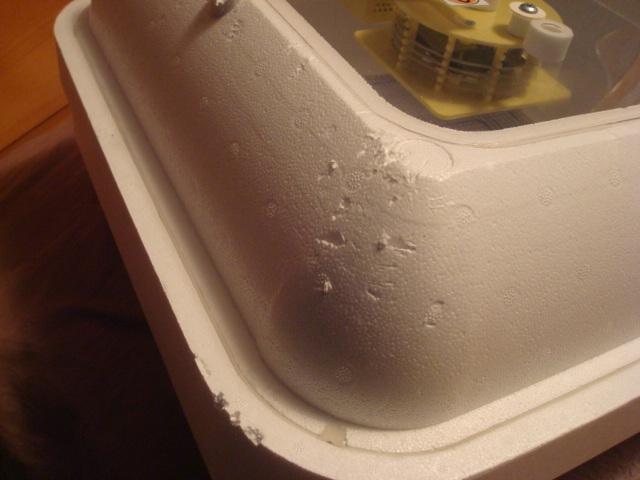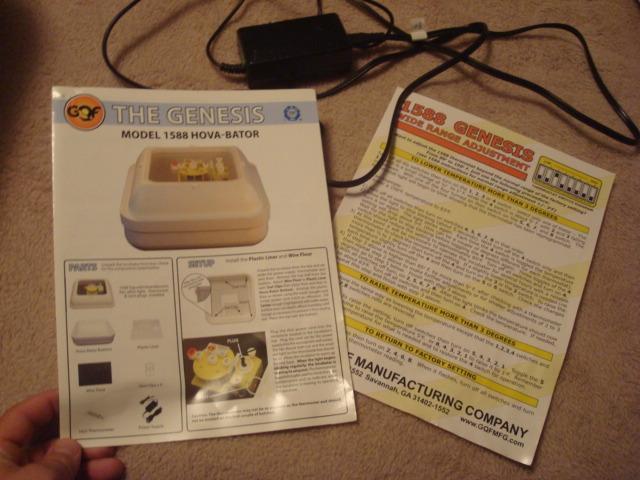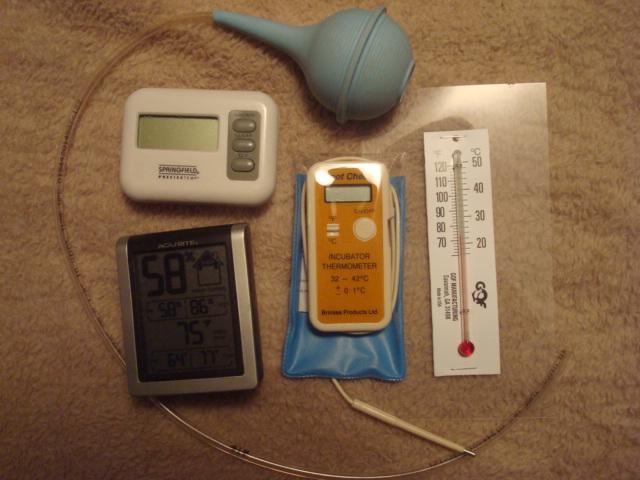 The accessories that will be comeing with the bator consist of....
Brinsea
Spot Temp Probe checker
Stock GQF Thermometer
Home made lockdown water adder
Springfield Humid and Temp reader
Accurite Humid and Temp reader
The bator will also come with all the original instructions as well as the Auto Turner. It will be shipped in it's original boxes from the factory as well. This bator was wonderful and i know it will work the same way it did for you as it did for me.
SHIPPPING IS FREE!!!!!!!!!!!!!!!
Payment will be through paypal and i would appreciate it if fee's were picked up on your behalf. I believe they are 3.5%
My paypal addy is
[email protected]