hey all! it's been a while since ive been on this forum so first of all here are some new pics of my 2 scovys that are all grown up now!
my girl gizmo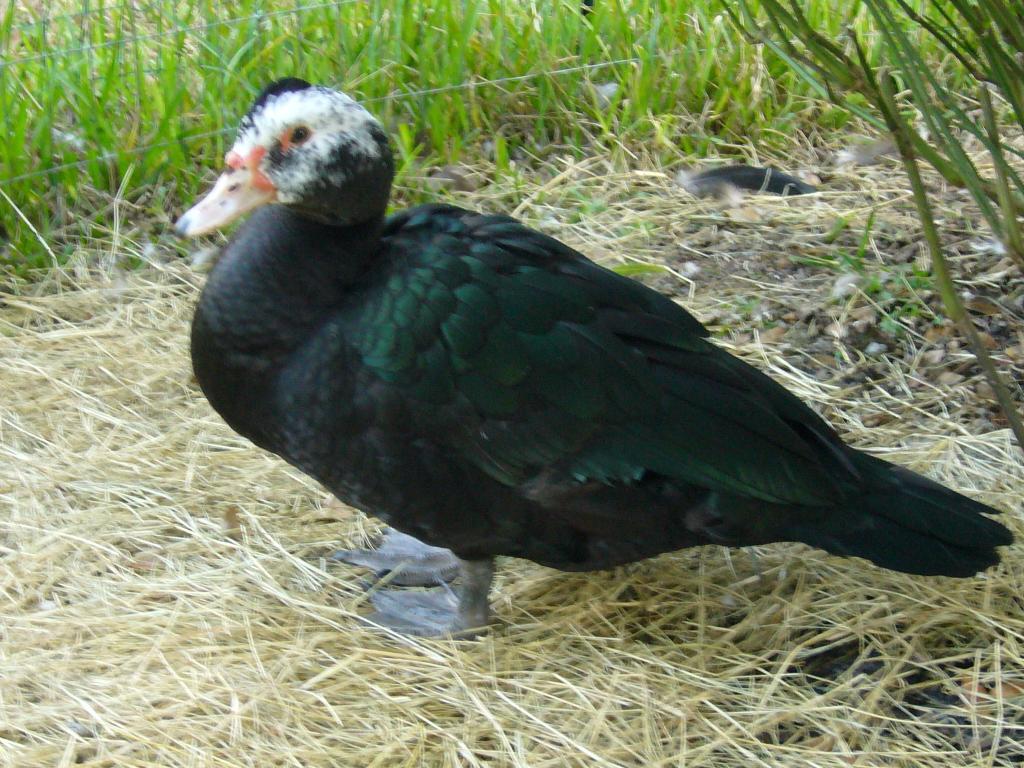 and my boy waddles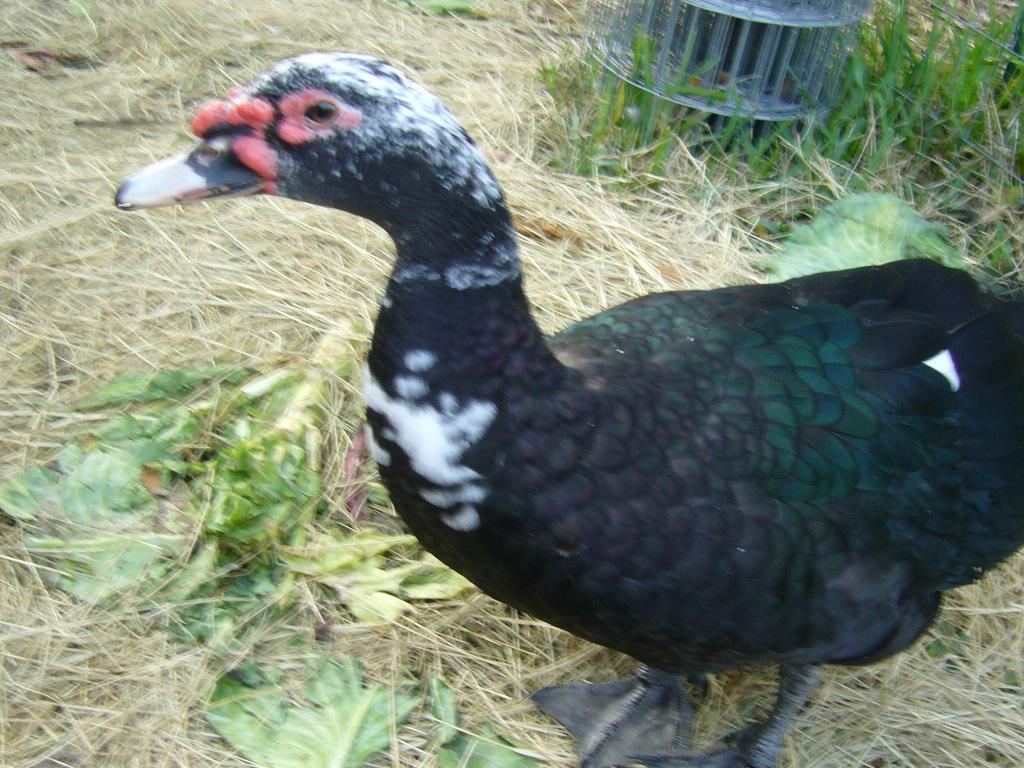 ok first question: i was out of town for a few weeks and since ive gotten back my duckies are a little skittish around me when they used to be like my dogs. gizmo (the hen) is especially shy of me and she used to sit in my lap all the time! waddles isn't too bad he still lets me love on him but he's not quite the same as before i left. it's silly but my feelings are hurt that my babies aren't as close to me

will they get over this now that i'm back and be the way they were before i left

they are about 5 months old now.
last question: i've had them in a temporary hutch and i'm planning on building a nice new permanent home for them. what is a good design for 2 scovy's? i want it to be roomy for them they're spoiled

any suggestions? i'm in florida so it's not cold but maybe 1 month out of the year. is it better to have a solid hutch or one with wire sides? thanks everyone!