Hello people!

) Im really stuck and hope someone out there can help me!
Night before last 'Monty', our 2 year old cuckoo silkie cockerel, went to bed as normal, but when he came out the next day he was limping really badly.
It seems like his foot is sticking out forwards instead of being underneath him. He has also lost any control of the foot - he doesnt grip my finger when I touch his foot like he does with his good foot. He wont put weight on the bad leg, and when I put him down he flaps like crazy even though he's on the deck... I assume he is trying to balance himself. Today he didnt bother coming out at all, though I fed and watered him. He's spending more time with his wing out, as per the pics. Iv checked his feet and theres nothing stuck in them.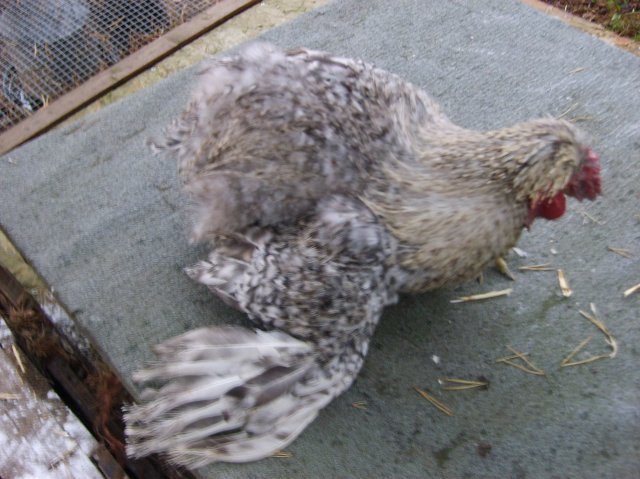 Could he have broken it? Or could he have had a stroke or a mental problem? Some kind of disease I dont know about? Any help would be greatly received - he's our favourite of course!! I will try to add pics if I can so its clearer what Im on about!!
Many many thanks
Last edited: