I am new to this so if you could help me figure out the correct breeds to my chickens I would really appreciate it! Thanks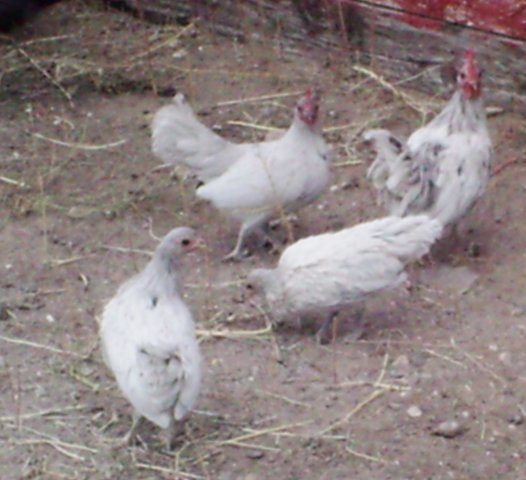 1. I got these from my grandma so I know these are Bannies/Bantams. Do they have a more specific breed name than that though...like Gray Bannies LOL
2. This one is crazy LOL It runs around like the sky is falling

She is all black except for her neck and it is orange/golden.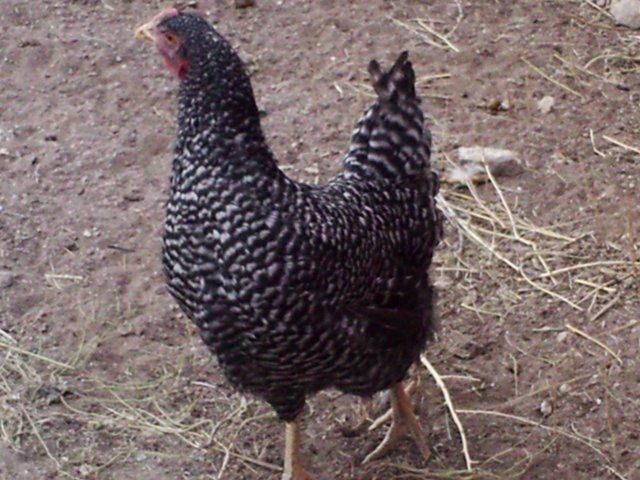 3. I think this is a Barred Rock...but I am just guessing.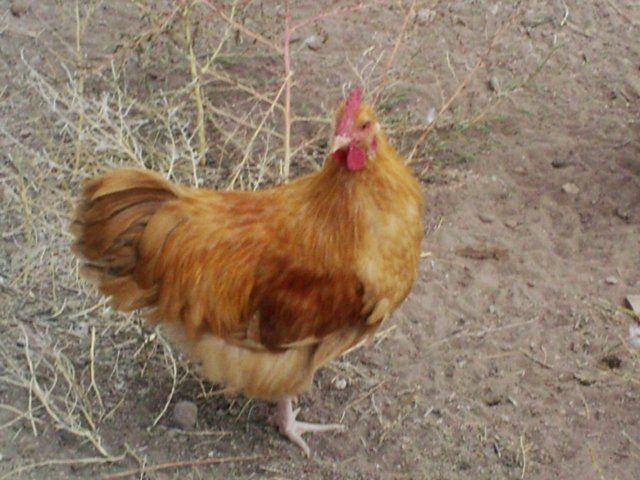 4. This is maybe a Road Island Red. At least that is what my husband is guessing.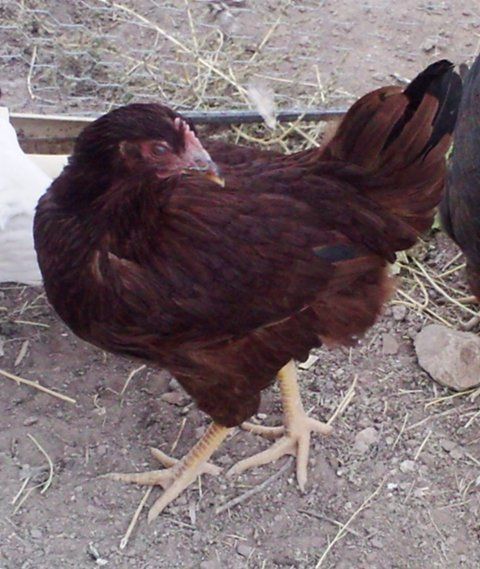 5. Or maybe this is the one he is calling the Road Island Red.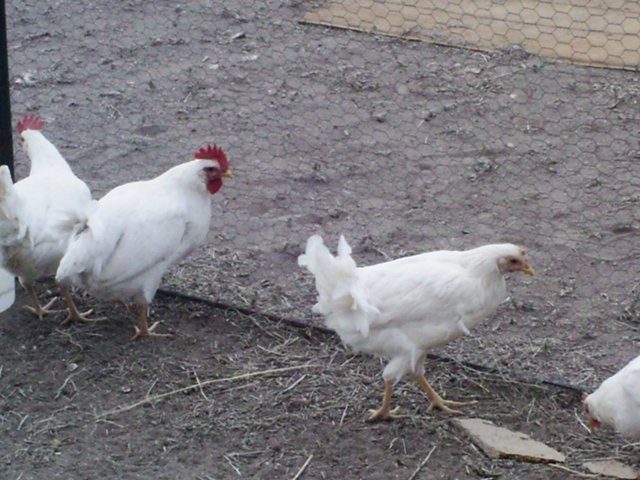 6. Are all these chickens the same breed because half of them have a red comb while the other half is pink? I am guessing a white leghorn.
7. This is my favorite roo beside the Bantam one...I can't tell if you can see in the picture but it is all black with green feathers randomly placed.
If you need more/better pictures let me know and I will add some more.

Thanks for all of your help in advance I really appreciate it!!!