Hi every one

I'm very new to chickens but I've always wanted some one day, I came here about 6 mounts ago and I'v been hooked ever since, after 3 days of reading up I started bilding a coop for 2 Hens (Ok i told the girlfriend it was for 2 but more like 3 lol) lucky for me my girlfriend knows CAD like the back of her hand so I told her what I wanted and in a puff of smoke I had a set of plans to work from, I cant add any pick yet but i will as soon as the forum will let me, as im new :-(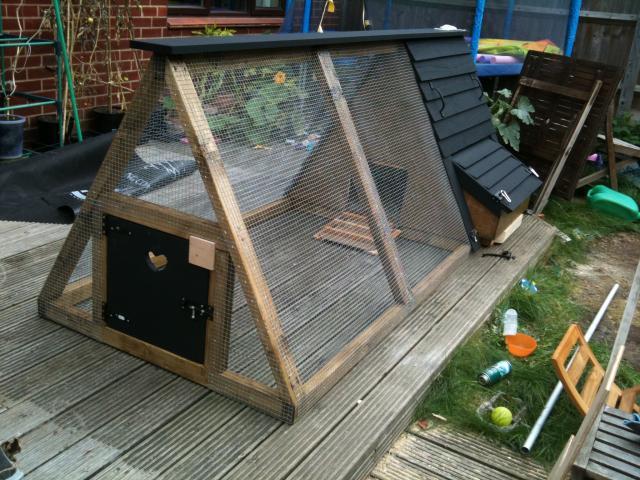 I now have 4 hens ,K,F,C / Splat / and the chicken with no name! all lovingly named by my girls, I got a 4th last week from my brother who phoned me up asking did i want some chickens! to which I said...
Um I,v got 3 why have you got one then, To my shock he come out with nope 34, He told me that he got them from a friend because they did not lay any more as they are over a year old!
so I popped round to his house thinking he was pulling my leg but nope 34 chickens running around his garden, I Looked at them and said OMG they look like Ameraucana/Araucana I was looking for one of them do they lay blue eggs? he told me they did lay blue and green eggs but they don't lay any more, I sat him down and told him his chickens where moulting, I spent the next 5 hours building a coop and pen for his chickens and for all my hard work i came home with my 4th chicken "Ice-cream" I don't know my chickens that well to know if she is a Ameraucana / Araucana or just an ester egger
So That's me and my 4 chickens.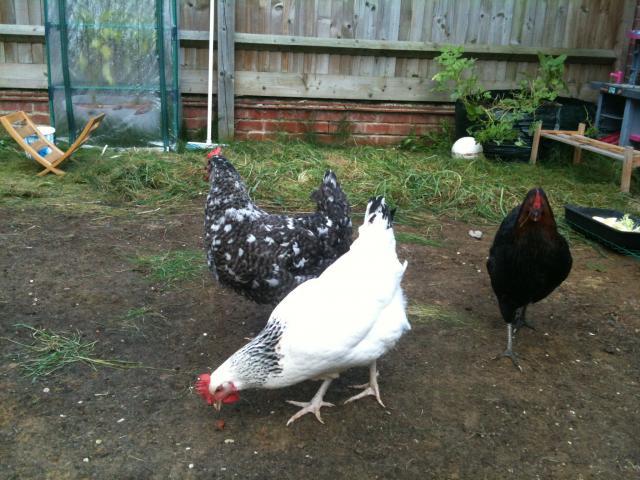 Last edited: