Hi! I couldn't pass up these 7 cuties at the market this morning, (ok, ok,...and a pair of silkies), and I have no idea what they are!
A, C, D - have feathered feet.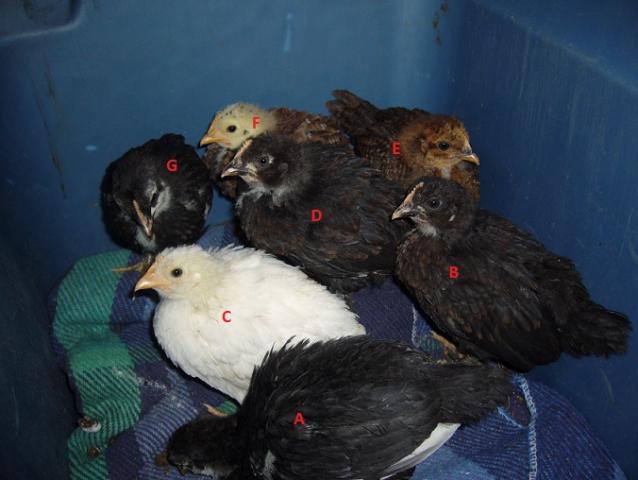 Close up of B & C
Close up of D
My hens are all grown so having chicks again is so exciting.

I'm curious as to what they are so any guesses would be much appreciated.
[Hoping they are not all roosters,

lol]
Thanks!