Hi there.
I have two younger chicks, roughly 4 weeks old. We also have five older chicks that are 10 weeks old.
About a week and a half ago we started putting the chicks outside in a small run within the big run to get the older chicks used to the younger. They could see them but not peck them.
This week, each day, I have been going back once or twice to let the little ones out to run with the big ones. In the end, they pretty much get attacked and chased by the older ones. Will this ever end? When will the pecking and attacking stop? Should I be doing something else? Should I shoo the chickens away from them when they try to attack (at this point I do)? I normally throw down scratch when I let the little ones out, this keeps the older ones a bit occupied for at least a short time. But once it's gone, they go back to terrorizing the younger ones. It's interesting how much more they pick on the EE chick than the Silkie chick. Not sure why they do this. The Silkie seems to stand up for herself a lot more than the EE. The EE is terrified of the older ones.
Here are the chicks:
Here are the chicks with an approaching attack (in which I stopped):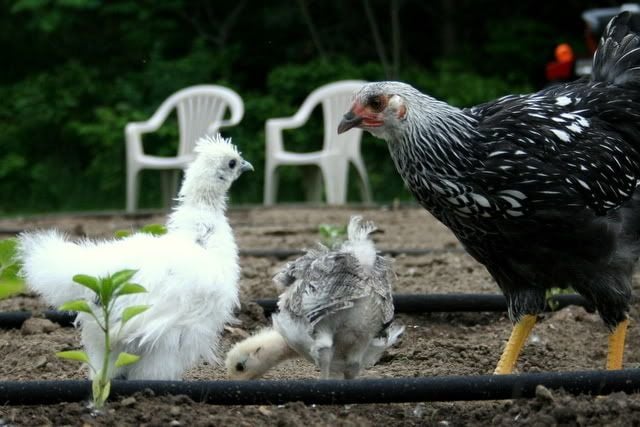 Here is the little run within the big one:
Thanks,
J.
Last edited: