[IMG]emojione/assets/png/2665.png?v=2.2.7[/IMG]Mrs
11 Years
So my husband is kind of tired of my brooding chicks in the house - and I kind of am, too, because they are dusty and messy.
Last fall we had added a nice 8x8 room with a floor on my coop. I use it for poultry storage and to store my feed. I also had some bantams roosting inside in dog crates at night


Anyway, we decided to build some indoor pens along the one wall...originally to be bantam pens for my bantam cochins. A few days ago I decided to turn it into a brooder instead.
I framed the front in with 2x4's and attached chicken wire to the sides. My husband has a saw that lets you set the angle you want. So he showed me how to use it and set a 45 degree angle to make the door (I forget what the name of the saw is).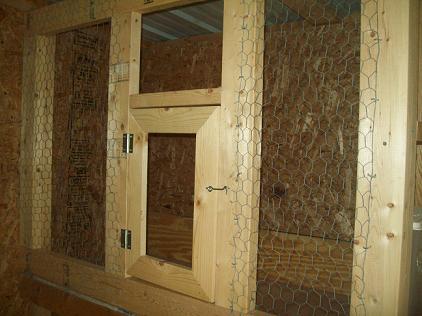 I also laid linoleum down inside on the floor so that when I clean out the bedding, I can sweep it up and then use a sponge, wet towel, etc to clean the floor before replacing the bedding.
I used corner braces to hold my door together.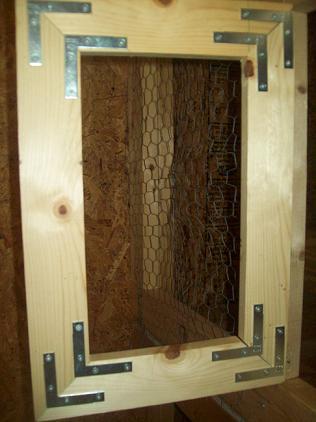 I then used small holed hardware cloth for the door and above the door.
Finished, and ready to be used.

It is now housing 2 peafowl, some chicks, and guinea keets. I checked on everyone this morning, and they were all just fine! No one was huddled under the heat lamp or anything.