Internally Deranged
10 Years
So Mr. Saddi looked at the small bator that he & our son rigged up, and decided it was too small, so they got back to work today.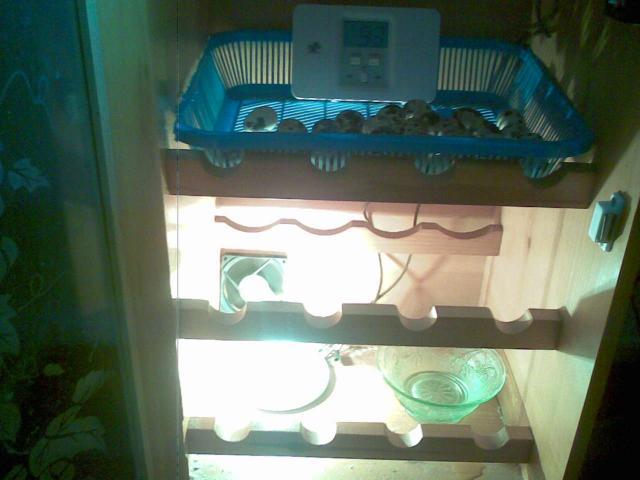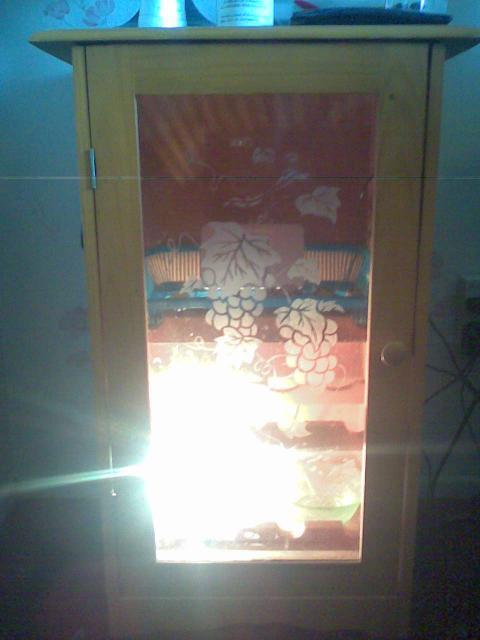 Like a dork I left the bulb on to take a photo.
There's 3 thermomoters, one reads 98, one reads 99 and one says 101, I'm tempted to go with the middle one, but want to make sure the quail eggs will still hatch if it's really 98. *this is where the 40 watt bulb taps out, it stays lit, but the temp doesn't climb higher*
The cabinet is a wine cabinet that was too small (door wouldn't stay closed, due to taller bottles) 14x13x24 inside measurements, the wine rack shelves are already tilted, so it's a matter of rotating shelf to turn them.
After building the hubbybator the man & man child watched the MacGuiver marathon.

Last edited: