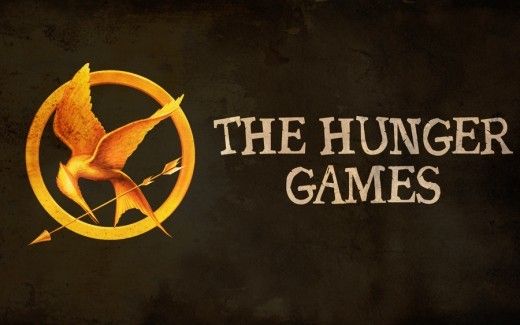 ​
This is where we continue you on the great legacy of the past victors, losers, and of course the lovers, in the great series by Suzanne Collins "The Hunger Games."
Pick your favorite district and have YOUR own character be reaped. The districts are first come first serve, but there can be as many capitol residents and employees as you like. Of course there can only be one president, head game maker, and Caesar Flickerman . The enthusiastic capitol residents' watch as tributes build up strength and learn vital skills. Only the most cunning and strong will even stand a chance. The Games are starting soon, who will win? Give it your best shot and "let the odds ever be in you favor."
_________________________________________________________________________________________________________
Form:​
Fill out the form below if you are going to add a character. If a district is already filled please pick another.Also one may not have more than three tributes. You can also not have both tributes from a district.

Name:
District (1-12):
Age (12 - 18):
Gender (M or F):
Description or Picture (blue eyes, brown hair, etc.):
Other (Allies, interesting facts, etc)
Life Story:
Paragraph:
BYC username:​
_________________________________________________________________________________________________________
(No resident may enter any Panem without reading the rules first.

)
*No really bad language, obviously. Just keep in mind the age of people on here. INCLUDING using the Lord's name in vain.
*Yes, I know the Hunger Games is bloody and violent but please try to keep it around PG - 13
*No REAL, heated arguments here, please

Please handle personal issues with others elsewhere

*Please try not to leave anyone out.
.
*No dramatic posts (e.g., "No one answers me!", "Don't! I'll leave if you do it!")
*BE REALISTIC. No one is invincible, not even Capitol favorites.
*Only ONE blow PER post.
*Do not complain, please! Remember that dieing is part of the game. If all of your characters die, I'm sorry but you wont be able to have any more tributes until the 59th hunger games.
*DO NOT RP WITHOUT A FORM.
.
PM with the username and post #(s) if anyone is doing anything against the rules, or that should be against the rules

​
_________________________________________________________________________________________________________
​
~The Residents Of Panem~
​
Capitol Residents:
(I will accept a few capitol residents, we need somebody to watch the Games. Right?

)​
Capitol Employees:​
(Game-makers, The President, Stylists, Prep team, Peacekeepers, etc.)​
[FONT=Verdana, Arial, Helvetica, sans-serif]

Kate Chesterfield (president)~ Kate is 29 years old, going on 30. Her hair is a natural dark black, and is very straight. It's normally pulled up into a bun, save for a few curls. Her skin is gently tanned, and a natural olive color. Kate has very prominent cheek bones that are almost always tinged a light rosy color. She is quite tall and has somewhat of a curvy, more full figure. She looks quite serious at time, and her high arched brows and cold glance add to the sterness. Kate's hazel eyes are wreathed in thick black lashes, that on occasion, are decorated with tiny little rhinestones that look almost like raindrops freshly fallen from the sky. Kate acts the way she looks; Stern, serious, but feminine and gentle. She isn't mean, though she seems it at time, but she likes to enforce rules. She has a soft spot deep down inside. ~ chickendiva25

[/FONT]
District One Tributes:​
(District 1 makes special goods (luxury items) for the Capitol. It appears that all the people from District 1 are named for an attribute of some luxury item. Children there take pride in competing in the Games, and are among the group of tributes nicknamed "Careers", who train for the Games (illegally) from a young age and then volunteer to compete. Once the Games begin, the tributes from the Careers districts (including, Districts 1, 2, 4, and occasionally other districts as exceptions) tend to band together until they are forced to fight among themselves, and a disproportionate number of Hunger Games winners are Careers.

[FONT=Helvetica, Arial, sans-serif]

)

[/FONT]
Silver: His hair is auburn and his eyes are grey. He is tall and of medium build. He is 17. He is part of the career tribe. He specialises in crossbows. He is the only child in his family, and his parents are seperated. Silver enjoys sports, especially soccer.(NixNoodleNumbat)
(Female Tribute Reserved)
District Two Tributes:​

[FONT=Helvetica, Arial, sans-serif]

(District 2's seal depicts a block of stone and carving tools. The district's public presentation is that of stone quarries, but it also manufactures weaponry, trains, and supplies Peacekeepers. The main military in the district is known as the Nut. This district is sometimes called "the pets" of the Capitol. They are the biggest supporters of the Capitol therefore babied and given many extra conveniences.)

[/FONT]
District Three Tributes:​

[FONT=Helvetica, Arial, sans-serif]

(District 3's primary industry is general electronics of many types, though it is known for also making various mechanical products such as automobiles and firearms. Thus, many of its residents are technically apt. It is not considered a career district even though district 4 is.)

[/FONT]
Emmy: She is well prepared for The Hunger Games. She has shoulder length brown hair. She is tall and beautiful. She has amazing green eyes. She is nearly flawless. She is strong headed and smart. She does very well in school and at sports. Everyday she practices with her bow and arrows with her dad. She practices knife-throwing and other combat too. She's been doing this since she was 12.
(Male Tributes Reserved)
District Four Tributes:​
(District 4's industry is fishing, thus most residents have experience using nets and tridents, making fishhooks from scratch, swimming, and identifying edible sea life. It is considered a Career district. )
Vanille Allington: She is 17. She has blue eyes and blonde hair. She is pale skinned. She is from district 4, and therefore is a career tribute. She specialises in traps, spears and knives. She has been secretly raised to be the best killer all her life. She is an only child, and is quite spoilt. She often got into trouble at school, and was very popular. She plans to be a good member of the career tribe, then kill everyone in their sleep. If she doesn't succeed at that, she will run away and live near some water.(NixNoodleNumbat)
​
District Five Tributes:​
(Not much is known about this district)
Klyssa Stevenson: She is 15. She has bleach-blonde hair and bright blue eyes. She lives in a village with her mother. She is not exactly poor, but not as well-off as others. Despite this, she is rather snobby and bossy. She doesn't like being told what to do. She is skilled with switchblades.(NixNoodleNumbat)
District Six Tributes:​
(The only thing known about this District is that is does Capitol transportation)
District Seven Tributes:​
(Only thing known is they specialize in lumber)
Elsbeth O'Greer: She has long, curly bright red hair and green eyes. Although she has red hair, she has only a few pale freckles. She is good at climbing trees, as she usually saws off the topmost branches. She has 3 sisters. She is 16. She did a bit of fencing at school, so she is hoping that she will be alright with a sword.(NixNoodleNumbat)
District Eight Tributes:​
(
District 8 specializes in textiles and has at least one factory where Peacekeeper uniforms are made.)
​
Marcello D'Laurenti: He has long dark brown hair and dark brown eyes. He has no skills other than his sense of direction. When he was eight, his mother died, leaving his father to look after him and his three younger sisters. He left school and went to work at a shoemaking factory. He will die early.(NixNoodleNumbat)


District Nine Tributes:​

(

The industry of District 9 is grain. It is mentioned once that District 9 has many factories.)
District Ten Tributes:​
(​
District 10 specializes in livestock.)
Hendrik: Tall and well built, with olive-toned skin and fairly muscled arms from working with livestock. He has shaggy, nearly shoulder length dark brown hair and piercing Grey eyes. Though normally unnoticeable at first, a tattoo of a bull's skull can often be spotted on the palm of his left hand. Can be a bit of a jerk at times, and enjoys teasing others and flirting with girls around his age. Hendrik was born and raised in District 10, so he has been exposed to livestock for all his life and is very experienced with such farmwork. ~ Zinnia-Hen
Mae Doogle ~ Mae's hair is long and a deep chocolate in color, with golden yellow highlights accenting her deep hazel eyes. Mae being small for her age (13), most likely will not survive unless she receives an ally early in the games. Despite living in the livestock district (10) all her life she hasn't hurt anything more than a bug, and never will in her mind. Although, she is very skilled in a variety of ways. Although, she can hide very well. This will be her only edge in the games
. ~ MockingJay
D​

istrict Eleven Tributes:


(District 11 specializes in agriculture. It is located somewhere in the south and is very large. The people are housed in small shacks and there is a harsh peace-keeping force. Common traits are dark skin and brown eyes. According to Rue, many tracker jacker nests were left there, leading the workers to keep medicinal leaves on hand. In the orchards small children were sent into the branches to pick the highest fruit. Sometimes during the height of the harvest they were given night-vision goggles to allow them to work after dark. The district also contained fields of grain and vegetables. The inhabitants apparently had extensive knowledge of herbs.)
​
Ela'cei(Pronounced Ee-la-see): Syntani She is 14. She has dark skin and light brown eyes. She is very good at climbing in trees, as she spends most of her time in the orchards.
Other (Allies, interesting facts, etc): Though she is good at evading, she is not very good at attacking. She has a large family that she seldom sees. They make her work all day in the orchards, while the rest of her family work in the fields. She cannot read or write, and has no understanding of numbers. Though she is very independent, she realises that she will need an ally soon.(NixNoodleNumbat)
District Twelve Tributes:​
(District 12 is very poor, and starvation is a major issue for the citizens. Due the lack of food, the local Capitol authority figures — the Mayor and Peacekeepers — often bend the extremely strict Panem laws. The fence surrounding the district and preventing access to the woods is often not electrified, and Katniss and her friend
Gale
often hunt there for food for their families or to raise money by selling their catches in the local black market. The black market, located at an old coal warehouse named the Hob, was where many of the citizens made their money.)
Mckenna: Mckenna is a 5 foot tall, slim, 14 year old girl from District 12. She has red hair with blonde highlights and soft blue eyes. Mckenna does best with climbing trees and snares. Arrows are okay, but not her best skill. She grew up in district 12. She used to hunt with her brother, who died of starvation, when a famine hit. Mckenna had to beg on the streets for money or food when her brother died. Her Dad was severely sick for a long amount of time....Then died. It was left to her and her Mom. Her Mom has no special skill at all. Mckenna is left to take care of her... She knows she won't win, but she is ready to fight as long as she can. She won't leave her Mother alone, so she is going to try her best to win. It has a very low chance, for District 12 isn't a wealthy district. But that will NOT stop Mckenna. She is a very strong and believing girl, and is ready to fight. ~ Puppylove2000
Crispin: Crispin is fairly tall, despite having a rather strong and muscled build. Though he looks nothing different then the classic district 12 person, olive toned skin, dark hair, and murky grey eyes. Unlike most district 12vers

P), Crispin is normally a very quite guy, but if he is put on the spot light he becomes very open and bubbly. Though, he is a very good negotiator, seeming to know what someone wants and how to get it. This being a good skill to have in an ally, other skills he has are specializing in the following: Blowguns, Bows, Knives, and being a fast learner. Living in district 12 for all his 16 years he has learned very vital skills.
_________________________________________________________________________________________________________
​
~ 58th Hunger Games Arena ~
​
The arena is a large, enclosed, outdoor area where the Hunger Games are held each year. The arena is designed by the Gamemakers and changes every year. One year, it could be a dense forest, the next a freezing wasteland. The Gamemakers plant traps and cunning ideas into the arena, to entertain the Capitol audience. All arenas have a Cornucopia, where the tributes enter to begin the Games. The arenas were considered important historical landmarks, and were preserved after the conclusion of the Games. The arenas were also a popular tourist destination for many Capitol citizens, who would spend months vacation visiting the arena from their favorite games, where they would be able to rewatch the Games, visit the sites of the deaths and even take part in reenactments. The 58th Hunger Games arena will be of the following:The 58th Hunger Games' arena is spectacular. It holds a big, beautiful meadow, with flowers, streams, pools, birds and a picturesque mountain. But everything is lethal. The tributes of this Games will have to face harmless-looking squirrels which were in fact carnivorous; the picturesque mountain that ia actually a volcano; flowers that squirt poison into your face; pink venomous birds; and dehydration due to the fact that the only sources of water that arent toxic are from either the Cornucopia or glorious rainfall.
The Major Areas:
The Meadow-
The Mountain-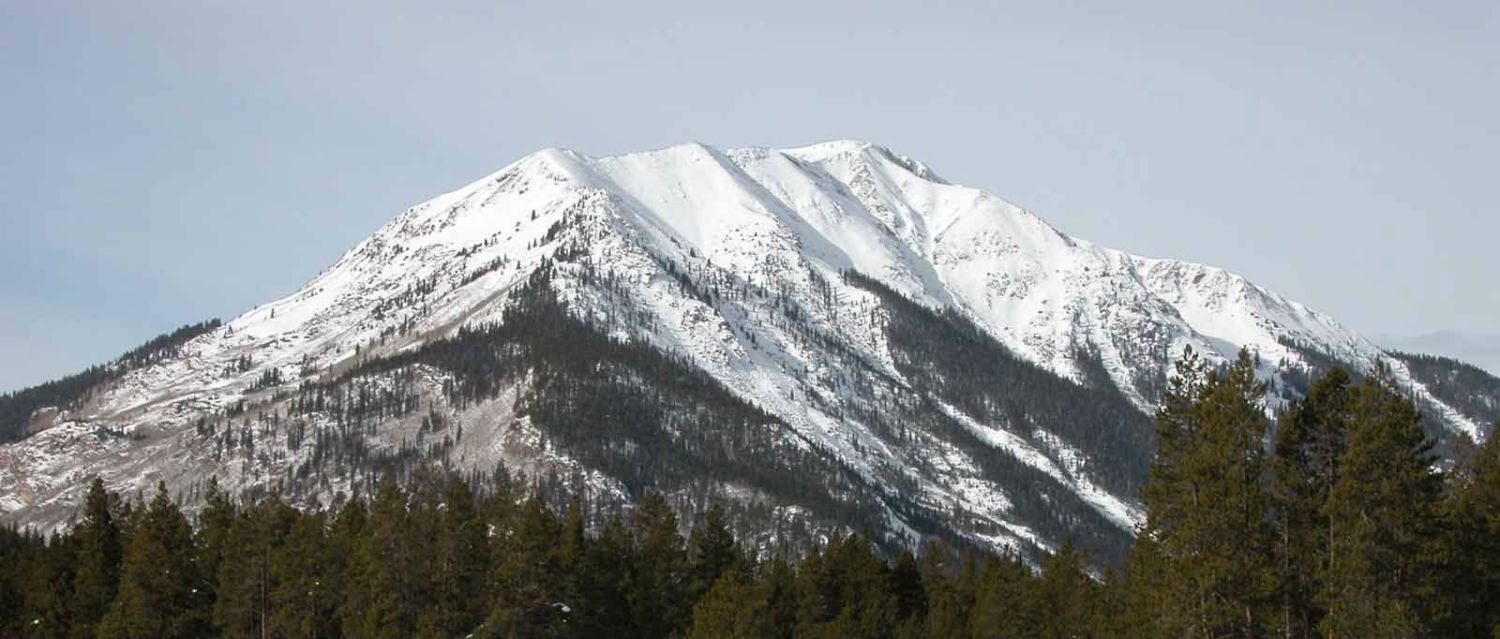 The Forest-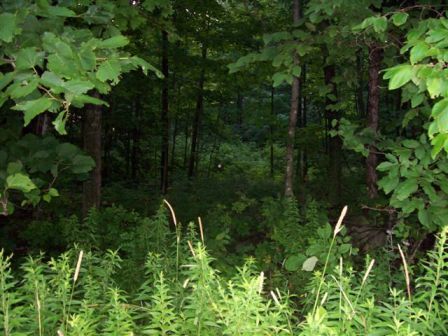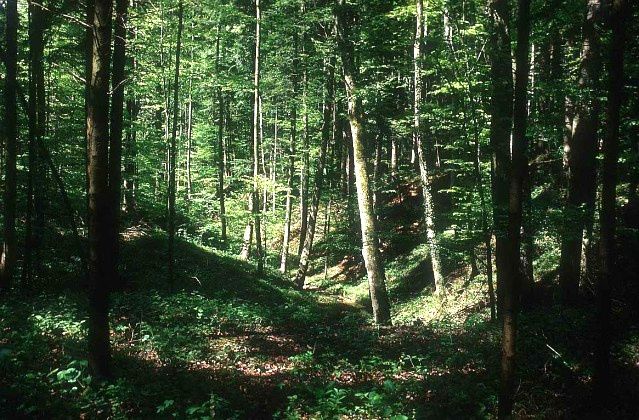 Pools & Streams: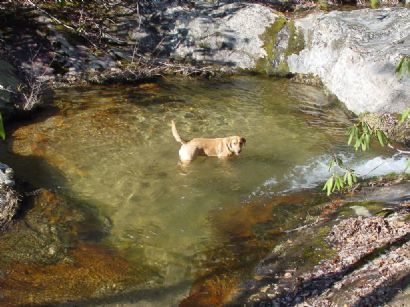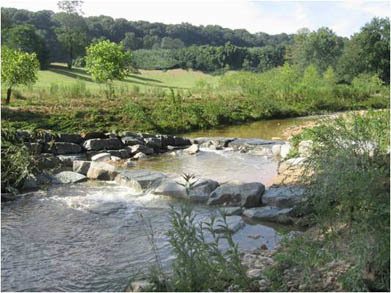 ___________________________________________
______________________________________________________________
​
Last edited: