I was outside expanding the coop today and my banties kept running out. kept shooing them back in and the one wouldn't go, so I stomped my foot on the ground and went to grab her. That's when one of these popped right out of her and when I put her down, the other popped out!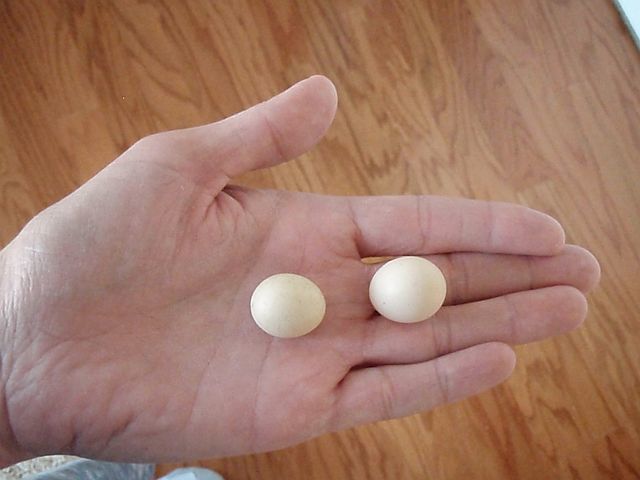 Here is the hen that did it:
They actually have a hard shell to them too!