Dec 27, 2020
3,432
14,200
556
Hey y'all,
As the title suggests, I need a new coop. I have my 2 15 week Mille Fleur d'Uccles in a dog crate in a pretty wide HC run, but it's just not working out. It's predator proof, but we had to put a tarp over the back to give some shade and now the ground in that area is wet, dead, and sad. It's also very inconvenient to reach into; the run is about 3 feet off the ground, and while I'm only 5'4", it's a struggle to refill the feeder, open/close the coop, etc. My other 3 standard hens (2 Red Stars and a RIR) have an Omlet Eglu mk 2 with a 12 foot run and free range all day anyway. I splurged on their coop, not planning to add any more birds to my flock, but chicken math struck, and now I am not able to do that again for these two. I would attempt to integrate them with the big girls and house everyone in the Eglu, but it seems full enough as it is with the hens, and every time I introduce the two groups outside of a hardware cloth barrier the big girls attack the little ones.
Anyway, I'd like to try my hand at building these babies a coop from scratch. I've looked at prefab coops, but they're either too expensive or too flimsy. I'd love to do a design of curved PVC with HC over it- think reinforced cattle panel hoop coop, but scaled down to use HC and PVC. I was looking at
this set of designs
, which would be great, but all of them have no actual enclosed coop part with nesting boxes like I would need for these chicks. We do have quite a lot of nighttime predators (raccoons, possums, coyotes) where I live, so they definitely need to be enclosed in something. I'd like to have the nesting box accessible from the outside, if possible. It's very hard, if not impossible for me to have a wood-based coop because my climate is so warm and damp. Wood coops start rotting in about a year, which is not ideal, seeing as how these chicks are very young and I plan to keep them for their full lives.
If I was to get very ambitious and have lots of free time and unlimited helpers (which I don't), I'd build a walk-in PVC run with a smaller coop inside. If there's any simple, easy way to do this, I'm all ears.
VERY IMPORTANT NOTE: Treat me like an idiot that has never set foot in a Home Depot. (That's a lie. I buy plants there.) But seriously, if you start going on about joists and whatnot I will be over here like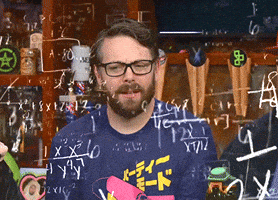 Please be kind, I regret not having any experience, but you gotta start somewhere.
TIA!